Working together for SAMA's Future!
This Fall we will begin a yearlong celebration of the Twentieth Anniversary of SAMA!  For a small arts organization, this is a huge milestone!  With thousands of members served over the past twenty years, it has been a monumental achievement to produce annual publications, exhibitions and a conference program with an extremely small portion of our expenses devoted overhead.
In the past five years, an average of less than 30% of our annual expenses was designated for operational overhead which includes payroll for one full-time Executive Director and one part-time Conference Manager, website and technology, insurance, financial processing fees, tax preparation, office supplies, mailings, order fulfillment, and public relations.  In the past two years after a series of significant operational cutbacks due to declining membership and conference participation has resulted in less than 20% of our annual expenses toward overhead resulting in a higher dependence on volunteer support and delays in future program planning.
We are looking to the future with a focus on strengthening our relationships, increasing the value of membership and broadening the understanding and appreciation of mosaic art.  In order to do so, we need to continue to build a stronger infrastructure to sustain our 501(c)(3) charitable organization status and provide a solid platform to launch new programs and services that are truly relevant for members.
Your participation in member programs including the online Member Gallery, Workshop Listings for Professional Members, Scholarship Program, One Hundred Moments in Mosaic Exhibition, Mosaic Arts International Exhibition Series, contributing articles to Groutline and the Andamento Blog and attending the American Mosaic Summit are all significant contributions to the vibrancy of our member experience, but we know you want more!
We are in great need for operational funding to continue planning of future programming as well as sustaining our monthly operational expenses.  You can contribute now to ensure the future of SAMA and strengthen our ability to expand programming and improve services for Members and increase our visibility in the greater arts & culture community.
2019 Summer Support Drive
For the 2019 Summer Support Drive, we have a few ways you can show your support either directly or by spreading the word to your personal network on our behalf…  and thanks to some incredible sponsors, we have some amazing giveaways this Summer as well!

For one time and recurring donations that within a year total $500 or more, one random donor will be acknowledged with a certificate for a Five-Day Course at Orsoni in Venice, Italy! ($1,080 value, transportation and lodging not included).
For one time and recurring donations that within a year total up to $499, three random donors will be acknowledged with one of the following: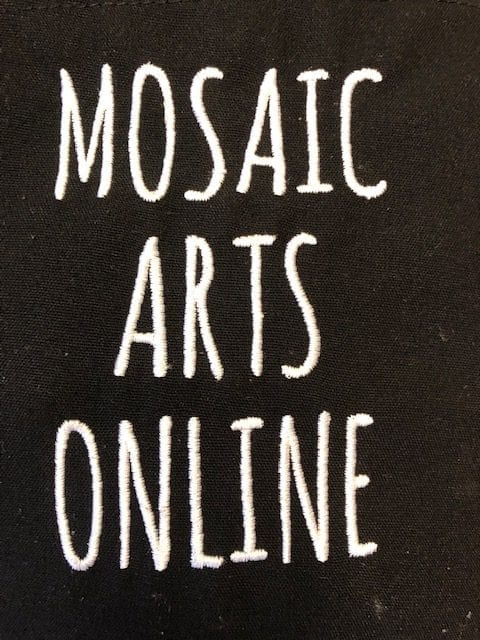 One course with Rachel Sager on Mosaic Arts Online ($269 value)
One Year Complimentary Membership at the Individual ($85 Value) or Professional ($140 value) Level
One Free Submission to 100 Moments in Mosaic Project; Season Three ($150 value).
All 2019 Summer Support Drive donors will be acknowledged with a special designation in the 2019 Groutline Anthology 20th Anniversary Special Edition (published next Winter) and on the SAMA Website.
---
Raise funds for SAMA with a Facebook Fundraiser and earn a complimentary Professional Level Membership!
For those who do not have the extra cash to make a donation this year, you can still make an impact and by simply sharing our 2019 Summer Support Drive via a Facebook Fundraiser, you can earn a complimentary renewal or new membership at the Professional Level  ($140 Value) for one year!
Simply raise $500 for SAMA on Facebook during the Month of June and we will get you set up automatically with a membership extension or new membership.  It is that easy!
To get started visit Facebook here and search for Society of American Mosaic Artists when selecting a non-profit.  As an approved organization in their system, funds will come directly to us and all you need to do is share the request!
When creating your fundraiser, make sure to share your experience with SAMA with your followers.  Have you met new friends from the conference experience that have inspired and supported your creative path?  Have you exhibited work in an exhibition?  Was there a presentation or workshop at a SAMA Conference that launched a new avenue of connection and meaning in your art practice?  Tell your story about how SAMA has Inspired, Educated or Promoted Excellence within your mosaic work and pay it forward for the next wave of talented mosaic makers into SAMA's next twenty years!
---
A Special Thank you to our EXISTING Recurring Donors!
And Finally, we would like to take a moment to thank the following Recurring Donors who collectively provide $600 of support a month to help with operational expenses!
Erin Bliss, Claire Brill, Melanie Burns, Ilse Cordoni, Judy Walton Davis, Gabriella Grama, Jacki Gran, Christine J. Hansen, Libby Hintz, Nancy G. Holt, Sherri Warner Hunter, Tami Macala, Jill Mendelson, Alix Paul, Jenny Perry, Donna Post, Peggy Schuning, Marjorie Taylor, Marguerite Trail, and Beth Volz!
You are all automatically eligible for the acknowledgments noted above!  THANK YOU for your continued Support of SAMA to educate, inspire and promote excellence in mosaic art!