These suppliers, all SAMA members, provide tools and supplies to the mosaic community.
Tile Mosaic Maker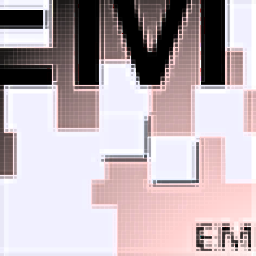 Tile Mosaic Maker start R&D of mosaic software since 1998. We provide:

1. Software Solution for mosaic industry, artist, designer, and new learner.
Tile Mosaic Maker V2016 is a rapid design tool dedicated for mosaic projects.
It allows you to load custom tiles, create a mosaic design from selected picture, generate previews and work plan.
Custom mosaic software can be developed quickly based on our mosaic render engine.

2. Mosaic Robot for commercial customers.
TMM Mosaic Robot Mark1 is a robot, it is designed to assemble mosaic projects from tiles.
It never get tired, It never make mistake, It never ask a salary, lol.

3. Project consultation for any case you working with.
Our 18 years experience in mosaic field can help you find a way to achieve your goal.
Refugio del arte y el artesano
di Mosaico

di Mosaico offers the widest selection of Italian mosaic tesserae of any supplier in the world. We are the exclusive distributor of Mosaici Donà Murano, a third generation smalti manufacturer, founded by Stefano Donà.

- 297 colors of smalti in four different cuts
- 39 colors of gold
- 48 colors of transparent smalti and piastrina
- 43 colors of filato (flat and round)
- 98 colors of stone

We also carry a complete selection of imported Italian tools and supplies to create mosaics in the traditional methods.

With almost 15,000 pounds of tesserae in our warehouse in Tucson, Arizona, we are able to ship most orders within 24 hours of receipt. And we offer programs to support professional artists, educational institutions, architects and contractors. Visit our website, Artists and Dealers page, for more information.
Boluo Jinyuan Mosaic Co., Ltd.

We are a professional mosaic manufacturer in China. Our factory is located in Huizhou, Guangdong, China, and we also have a showroom in China Ceramics City in Foshan, China. We have years of experience in manufacturing high quality mosaics.

Our main products include High Imitation Gold & Silver Foil Glass Mosaic Tiles, Glass Mosaic Patterns and Handmade Glass Mosaic Murals.

Our High Imitation Gold & Silver Foil Glass Mosaic Tiles and Glass Mosaic Patterns are waterproof, alkali-proof and acid-proof. They can even be used in wet areas such as bathroom and swimming pool, and they can be installed with just cement or any ordinary powder adhesives.

Our Handmade Glass Mosaic Murals are 100% made by hand by our mural artists, so every mosaic mural is a piece of unique artworks. They are just as precious as oil paintings. We can also make the mural according to any picture you provide.

We have a website on Alibaba: http://goldmosaic.en.alibaba.com. Our company has passed the assessment audited by Bureau Veritas. You can view the video and download the assessment report on our homepage on Alibaba to know more about us.
Mosaic Oasis Studio & Supply

We are the Boston area's only retail supply store specializing in mosaic tile, tesserae, and tools for both the crafter and the mosaic artist. Walk in to take a class and view all our beautiful tiles and other supplies - walk out ready to start your own mosaic project! We also teach mosaic classes, workshops, and special weekend events.
WitsEnd Mosaic
Artist owned and established in 1994, WitsEnd is the oldest supplier of mosaic tile on the web. Our longevity and success is made possible by the loyalty and creative spirit of our customers.

WitsEnd is located in an old storefront in a small town in Wisconsin. For us this says it all. We are family owned and operated and believe in the customer service values of your old general store. A place where the store owner knows you, the product they sell, and would gladly open the door when you needed something after hours. Although miles and technology separate us, we strive to bring you the service and personal commitment you grew up with. Offering quality mosaic supplies, fast friendly customer service and knowledgeable technical support.

Don't let our small town roots scare you! We buy direct from the manufacture and supply materials for projects of any scale. Serving hobbyists and home owners, artists and designers we can provide the tile you need to make a gift for Grandma or your next corporate interior project.

Thank-you for visiting WitsEnd. We look forward to helping you cover the world in tile!

Sincerely,

Kim Wozniak - Artist, Owner, and Tile Addict!
smalti.com
Smalti.com is the official U.S. supplier of Perdomo Mexican smalti on the web. Established in 1994 our longevity and success is made possible by the loyalty and creative spirit of our customers.

Smalti.com is located in an old storefront in a small town in Wisconsin. For us this says it all. We are family owned and operated and believe in the customer service values of your old general store. A place where the store owner knows you, the product they sell, and would gladly open the door when you needed something after hours. Although miles and technology separate us, we strive to bring you the service and personal commitment you grew up with. Offering quality products, fast friendly customer service and knowledgeable technical support.

Don't let our small town roots scare you! We buy direct from the manufacture and supply materials for projects of any scale. Serving hobbyists and home owners, artists and designers we can provide the tile you need to make a gift for Grandma or your next corporate interior project.

Thank-you for visiting Smalti.com. We look forward to helping you cover the world in tile!

Sincerely,

Kim Wozniak - Artist, Owner, and Tile Addict
 Corporate, Patron and Visionary Level Members may add their company to this listing in the Member Portal, "Website Forms"