ANNOUNCING A UNIQUE ADVERTISING OPPORTUNITY
20th Anniversary Special Edition GROUTLINE 2019 IN PRINT!
Whether you are an artist, vendor, or mosaic aficionado, this is an opportunity to participate in a commemorative print version of a year of Groutline. For more information and to reserve your ad space, scroll to the bottom of the page.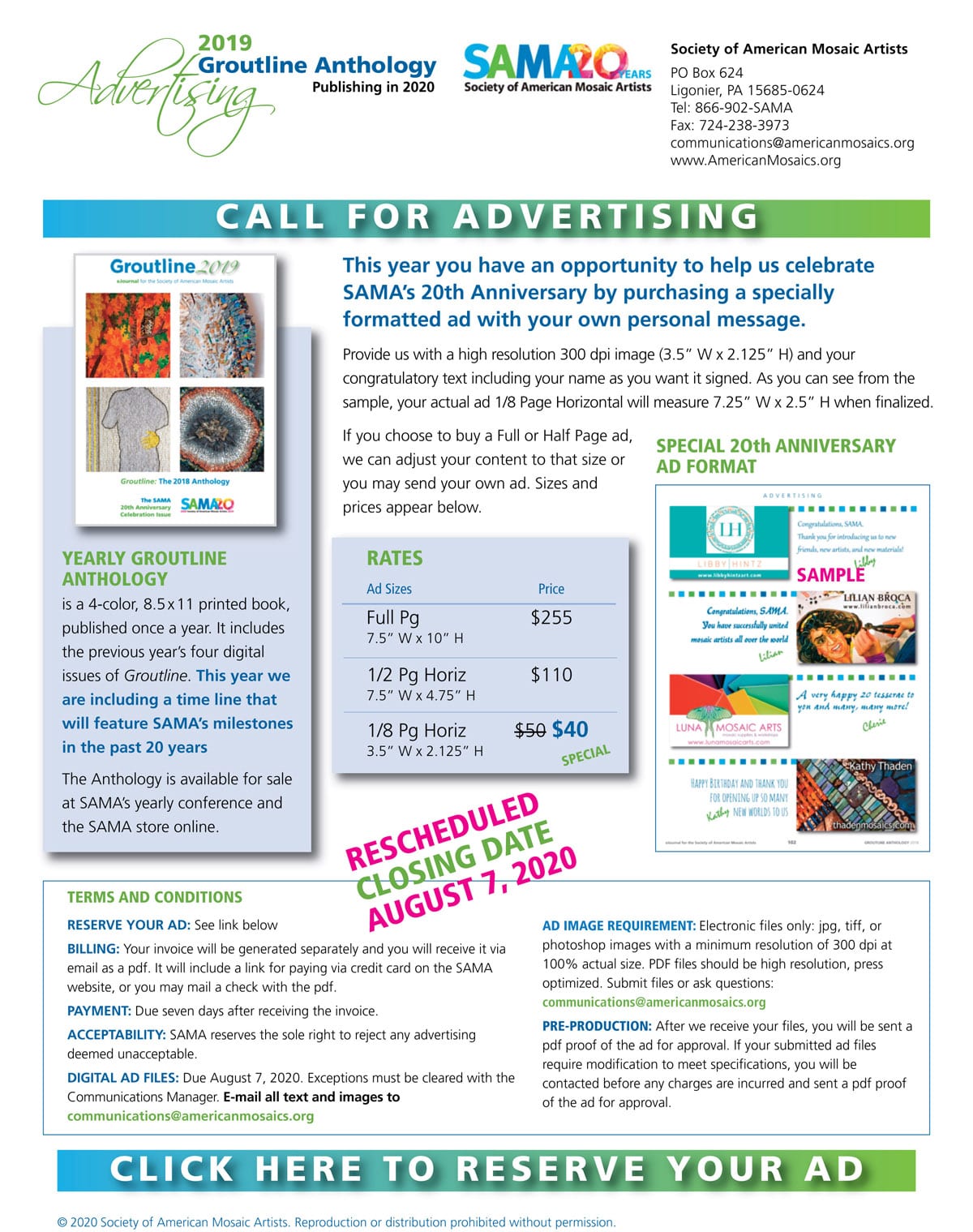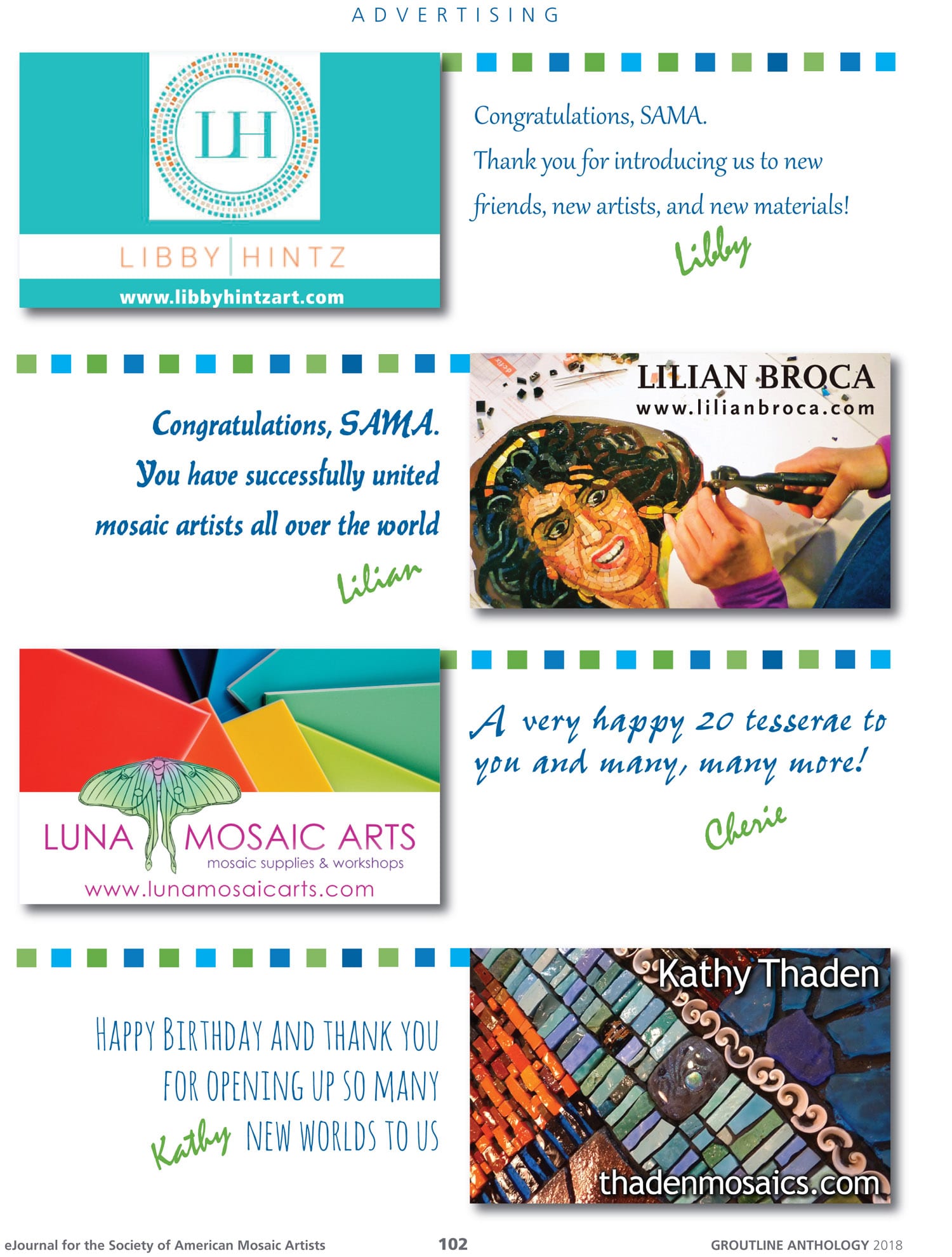 Complete this form to Reserve your Add in our 20th Anniversary Celebration edition of the Groutline Anthology! – Extended DEADLINE – AUGUST 7th!
You will receive email confirmation of your reservation and a separate emailed invoice for payment.  If you have further questions, contact Shawn Newton, communications@americanmosaics.org .