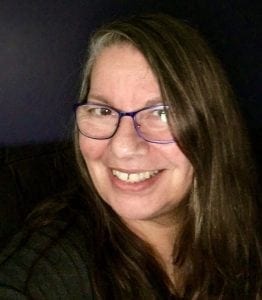 This course is currently SOLD OUT. 
Color Theory and Impressionism in Mosaic Art Using Stained Glass with Carol Shelkin
Session 11: Wednesday, April 24, 2019, 8:00am – 5:00pm
Workshop: Hands-On
Intermediate/Advanced
Price: $395 (Includes $70 Materials Fee)
While learning this mosaic technique, you'll create works in a style similar to Monet and achieve a more painterly Impressionistic approach with your mosaic making. We will also explore color theory and the color wheel, which will be used in your mosaic design and composition. This workshop will help students go beyond the basic color wheel and deepen your artistic color perception. Discover how to fully utilize hues, tints, tones, chroma, value, and balance colors. We will explore techniques to make colors work together to be more vibrant or subtle, bold or harmonious. You will be introduced to how color makes us feel and how to use color to your benefit.
Students will begin by creating a mosaic on a 10″ x10″ (approximately) board and have enough materials to take home if not finished. Upon finishing the workshop, the students will be ready to begin making educated and successful mosaic art. No questions will go unanswered…so bring questions!
Carol Shelkin is a full-time visual artist, instructor, and mentor of contemporary fine-art mosaic. She is continuing to develop her original works, unique style, and teaching attributes. Her studies include the Pennsylvania Academy of the Fine Arts and Studio Arte del Mosaico, Italy where she developed her painting, ceramic and mosaic methods. Her eclectic approach to surface design – placing glass where a painter would place paint – is the perfect marriage of these two loves.
Carol teaches and shows her work worldwide. Her creations are described as "painting with glass" and appear in many collections, exhibitions, and galleries where they have received special recognition and awards.
As a world traveler, she also offers MOSAIC ART RETREATS & TOURS in Spain, Italy, Costa Rica, Mexico, Morocco, Ireland, and France encouraging her students gentle direction to improve their personal style. Carol is a founding member and former president of the Mosaic Society of Philadelphia. CarolShelkinMosaics.com
---
Professional Development Seminars
Broadening the Understanding of the Business of Art.  Providing professional artists with best practices and tips to transition from non-art related field to an art business.
Artistic & Technical Development Workshops
Increasing an understanding of general art concepts in relation to a mosaic artwork. Increasing the technical skill of the mosaic artist through the exploration of materials, techniques, and tools.