Attendify Virtual Experience and Mobile App
We want you to have a trouble-free experience with our chosen virtual event technology.  Please keep in mind, for the live events, you should be using the best possible internet connection available to you to ensure against buffering or delays or pauses in the livestream.
The email address you provided during registration will become your username for the Attendify Virtual Experience and Mobile App.
February Event Attendees!
If you used the same email address when you registered as you used for our February event, you will be able to use the same password for the Virtual Experience and the Mobile App.   If you are not sure, check your profile on the Attendify App on your device.
Select your profile in the upper left corner
Tap on "Edit Profile"
Scroll to bottom of profile page and check email address.
If it is the same as the one used for Fall Event Registration, you are set!
If it is different, update so that it is the same as the Fall Event Registration and Attendify will load our Fall Event app for you.
You will not be able to access the Fall Gathering virtual events until you register for the event.
To access the 2021 Fall Artist Gathering on your desktop or laptop computer through an Internet Browser
(we recommend the latest version of Google Chrome)
To download the Mobile App to participate on your phone or tablet
or open mobile device camera or QR scanner and follow code below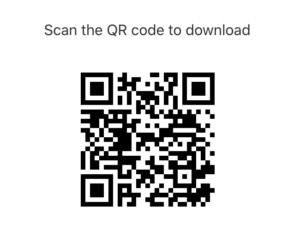 Attendee Help Guide
If you are experiencing difficulty, please review the following user guides.
If you haven't found answers to your questions above, please contact us at info@americanmosaics.org and we will guide you.