SAMA is proud to present the following organizations whose efforts work in concert with SAMA's mission to educate, inspire and promote excellence in mosaic arts.   SAMA's relationship with our Partners In The Arts is a vital resource which contributes to the strength and growth of our organization.  We invite you to explore their contributions to mosaic art!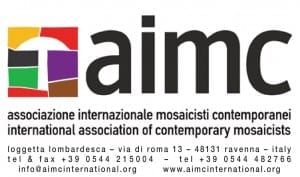 The International Association of Contemporary Mosaicists (AIMC) was founded in Ravenna, Italy in 1980. The idea for an association relating to contemporary mosaic grew out of a two-day study session among a small group of mosaicists, and it became a reality through the efforts of Professor Isotta Fiorentini, Peter Fisher (1922-2000) and other Italian and international mosaicists and scholars. The idea was supported by the Cultural Commission of the City of Ravenna; the AIMC still enjoys the support of the City of Ravenna, which houses the administrative office of the Association at the Art Museum of the City (MAR), on the ground floor of the Loggetta Lombardesca. Since its inception, the AIMC has regularly held international congresses, mounted exhibitions and created publications to promote contemporary mosaic throughout the world.
Past international Congresses were held in : Trier (Germany); Louvain-la-Neuve (Belgium); St. Petersburg (Russia); Kamakura (Japan); Alexandria (Egypt); Ravenna (Italy); Vitoria (Brazil); Melbourne (Australia); Skopje (Former Yugoslav Republic of Macedonia); Gaziantep (Turkey); Athens (Greece); Athienou (Cyprus) and last in 2014, Vienna (Austria).
To further the support and promotion of contemporary mosaic, AIMC will continue to host a Congress every two years, each time in a different international location. The Scuola Mosaicisti Del Friuli in Spilimbergo, Italy will host the 2016 Congress:   http://scuolamosaicistifriuli.it/   For updates on the 2016 Congress and all AIMC activities, see our website http://www.aimcinternational.org/ ; visit us on Facebook www.facebook.com/aimcworld, and join us on AIMC Forum https://www.facebook.com/groups/AIMCmosaicForum/ .
---
The British Association of Modern Mosaic (BAMM)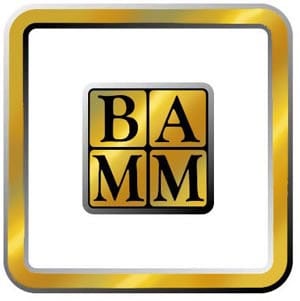 was founded in 1999 and exists to promote, encourage and support excellence in contemporary mosaic art and to raise public awareness of modern mosaic art through exhibitions, publications, events and related educational activities. BAMM is an energetic and enthusiastic membership organization open to all those interested in contemporary mosaic art, whether you are an artist, a collector, student or enthusiast. We are all here to celebrate this unique art.The Association is run by volunteer members from the membership subscription and through financial support from our fundraising activity. There are four membership levels, Ordinary member, Professional member, Corporate and Educational member.[/section]
---
DOMO (German Organization for Mosaic Art)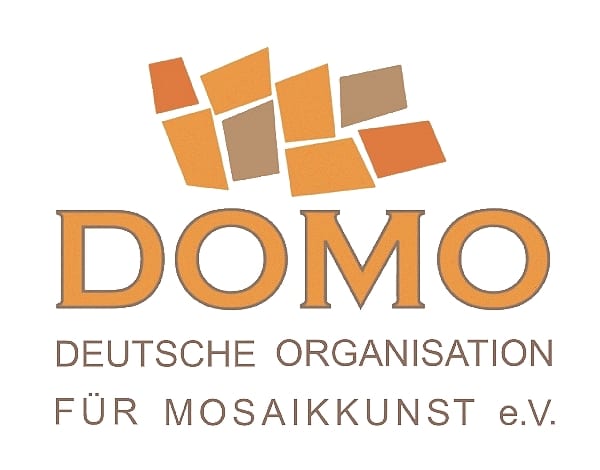 is a non-profit organization dedicated to the following tasks:
promotion and propagation of mosaic art
carrying out seminars, classes, and workshops
organization of exhibitions of the works of its members
edition and distribution of publications about mosaic art
information and assistance for artistic and technical questions
setup and operation of a communication system between the members
support for mosaic projects executed by DOMO members
cultivation of contacts to foreign mosaic artists as well as to sister organizations abroad
---
The Handmade Tile Association (HTA)
is a union of independent artisans who design and create tile and artwork incorporating tile.  The goals of this group are to nurture and inspire each member's unique talents and creativity and to trade knowledge, techniques and skills to improve excellence and innovation in design, production and distribution of tile.  The association also works to broaden awareness of tiles as a medium with limitless applications and provides a common entry point for consumers to access a wide array of artisan-made tiles.
---
Mosaic Art Association in Japan (MAAJ)
was founded in 1995 to promote mosaic art, support the artist and raise the public awareness.
We transmit information on Mosaic Art through issuing bulletins and newsletters, and at the same time, planning mosaic exhibitions and study sessions.  Everyone who supports the purpose of our association is welcome to join.
---
The Mosaic Association of Australia and New Zealand (MAANZ) is a not for profit association established in March 2002 to promote the mosaic artform and artist (both professional and enthusiast).  Every year you will find a MAANZ mosaic exhibition open to all members and curated by one of the MAANZ branches.  Every two years MAANZ hosts a symposium with international guest speakers and workshop tutors, organized local events and opportunities to get to know other mosaicists.  Through the education program, MAANZ offers mentorship opportunities to work alongside established professional mosaicists. And MAANZ encourages the members to get the mosaic artform out into the community with community run mosaic events.
---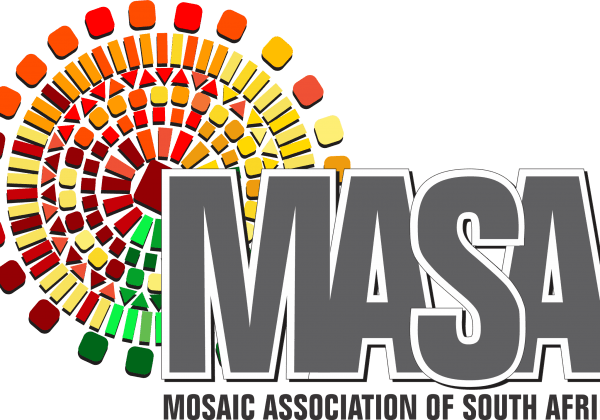 The Mosaic Association South Africa (MASA) welcomes all who enjoy mosaics and would like to share their passion, experience and knowledge with others. We hold regular online competitions as well as our annual Exhibition. We look forward to you participating in our social network and will be required to sign up should you wish to contribute or comment on any of the items.
---
The Chicago Mosaic School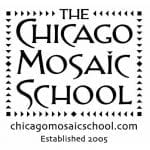 is a 501c(3) non-profit organization dedicated to advancing the fine art of mosaics and providing opportunities for comprehensive study with an academic, materially oriented approach to art education. We aim to increase awareness and appreciation for the ancient art form, and create an open community for learning, sharing expertise, and developing the medium within a contemporary context.
---
The Tile Heritage Foundation, founded in 1987 as a nonprofit charitable organization, is dedicated to promoting an awareness and appreciation of ceramic surfaces in the United States. The Foundation serves the need for a historical perspective regarding all ceramic surfacing materials, both past and present. In addition to aiding in the education of the public about the rich and varied history of tile, the organization has become a major voice in the preservation of existing installations of rare and unusual ceramic surfaces while enhancing the visibility of contemporary tile work as well.
---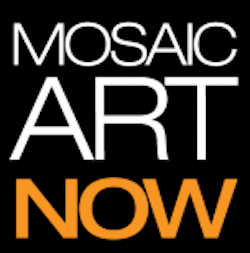 Mosaic Art NOW is the #1 online information resource for all things modern mosaic. We discover and explore what's behind the most exciting and innovative artists, exhibitions and installations across the globe. Check out our website, follow us on Facebook and Twitter or watch selected videos on our YouTube channel MAN TV.
---
Glass Art Magazine is a quarterly print publication that features an article about SAMA in EVERY issue! Glass Art is the magazine for the art glass industry. Independent artists, suppliers, manufacturers, distributors, retailers, educators, galleries, and professional glass studios all look to Glass Art as their definitive source for the best information available in hot, warm, and cold glass. Everything from etching, painting, engraving, and stained glass to fusing, kilnworking, glassblowing, and flameworking is included in its pages as world-renowned artists share aesthetic and technical information, how they are adapting to current shifts in global business, and what they have learned from their successes and failures. In addition to these in-depth artist profiles, Glass Art provides information for improving business, marketing, and trade show strategies plus the latest in organizational news and new products that are designed to enhance the glass art experience. Every issue reaches over 5,300 subscribers and newsstand readers plus 16,300 pass-along readers in the United Stated, Canada, and twelve additional countries. Cutting-edge glass art, professionally photographed in full color, combines with the insights and experiences of contemporaries around the globe to inspire and inform, making Glass Art the premiere source for anyone working in the glass art industry.
---
The Sculptural Objects and Functional Art Expo (SOFA) Chicago has provided SAMA a place to share with gallery owners and collectors the experience of Mosaic Art for the past 9 years. At SOFA expositions, prominent international galleries and dealers present masterworks bridging the worlds of design, decorative and fine arts, showcasing the rich visual heritage of the decorative arts alongside new, innovative expressions. The works presented bridge historical periods, art movements and cultures, from ethnographica, Asian arts and mid-twentieth century modern to the most cutting-edge contemporary arts and design. The expositions also feature an acclaimed Lecture Series and educational Special Exhibits.
---
The International Centre for the Documentation of Mosaics (CIDM) is a department of the Art Museum of Ravenna, created to promote the research, study and development of mosaics. It is important that this idea originated in Ravenna, undisputedly the home of the mosaic, with a view to create an area that could be a reference point for studies on the subject, that would celebrate the ancient splendor of the age of Justinian and at the same time would bring the tradition of mosaic art into the present day.