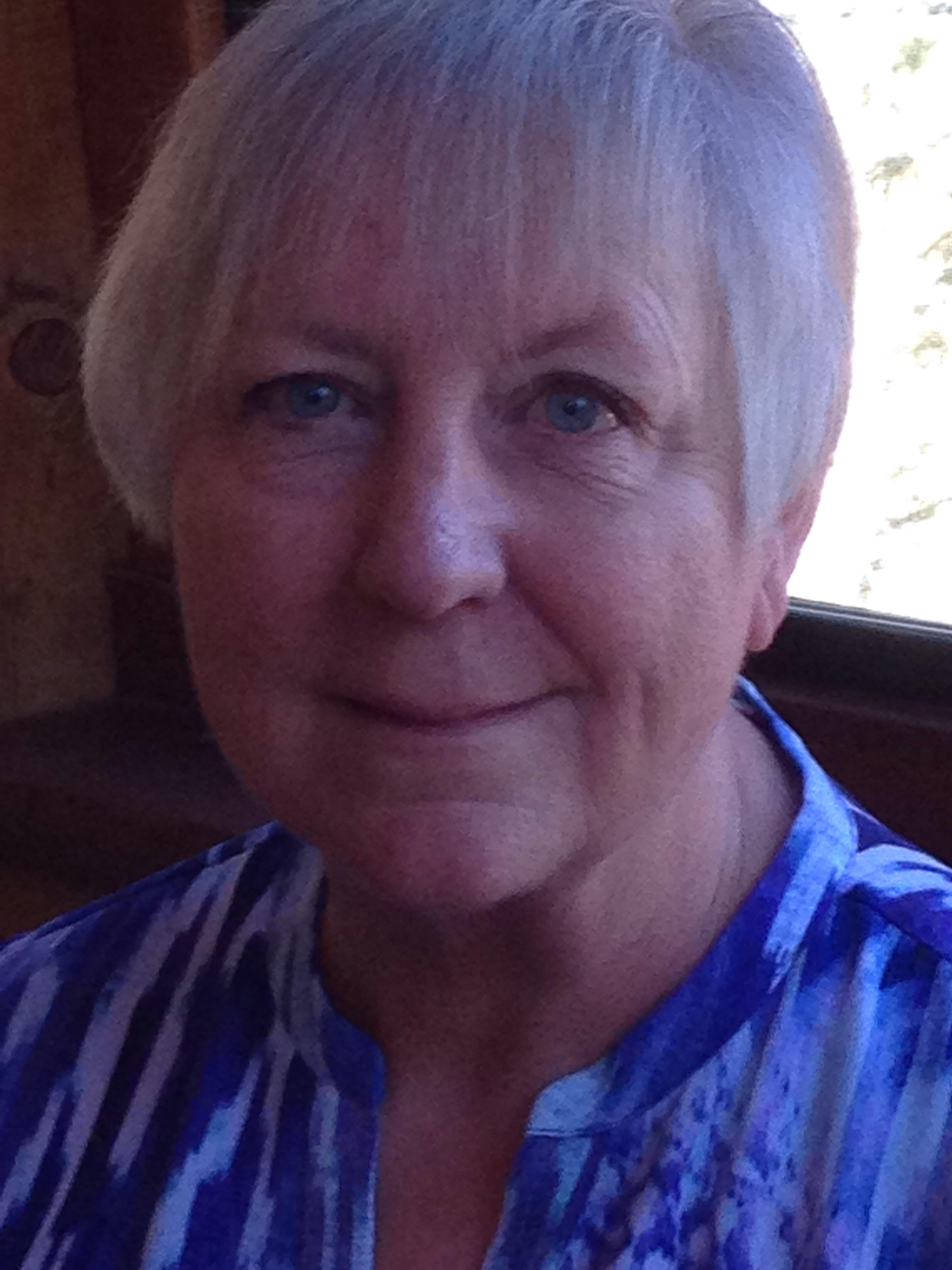 Pat started making mosaics about 2006 when she was given a kit as a gift. She stumbled onto the SAMA website while searching the internet for inspiration. The upcoming conference in San Diego was just around the corner and she decided to join SAMA and attend the 2009 conference. She's been hooked ever since and has only missed one conference since joining. Currently serving as treasurer, Pat is pleased to be able to contribute to the organization and thoroughly enjoys interaction with all the members. She and her husband, Curt, have lived in Big Bear Lake, CA for 21 years and have 3 children and 7 grandchildren spread out from California to North Carolina/Virginia to Scotland.
Deb Durant
Board Member at Large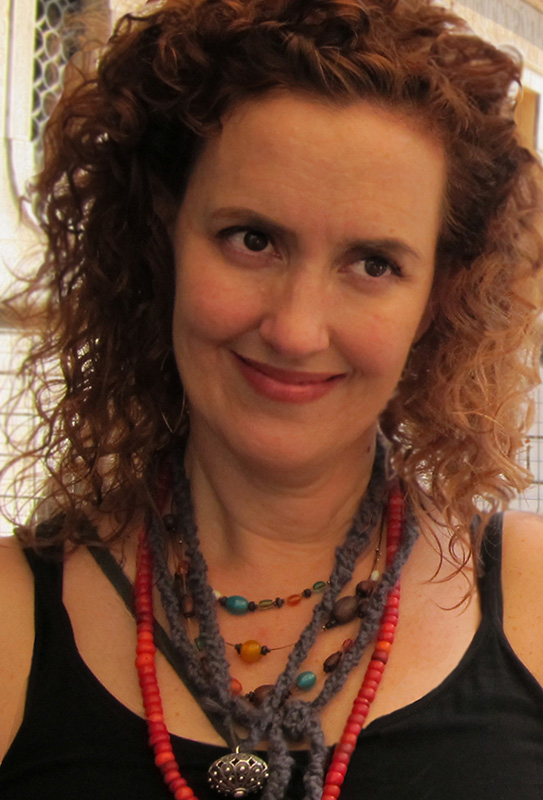 Deb Durant originally hales fr Marblehead, MA, but has made the San Francisco bay area her home for the past 20 years. She began her professional career as a hospitality interior designer, pursuing jewelry making on the side. In 2000 she built a design studio in North Berkeley, CA, and began making jewelry full-time, as well as taking side projects in interiors & related design disciplines. She has participated in numerous gallery shows over the past 25 years - including at the Society of Arts and Crafts in Boston, MA, which she's delighted to be revisiting during the upcoming Boston 2018 SAMA conference - and more recently embarked on a yearlong art project culminating in a one month exhibition on the subject of LIGHT to celebrate the milestone of turning 50.
Her interest in mosaics was piqued late last year when she took her first micro-mosaic jewelry class in Santa Barbara, CA. This revelation led to joining SAMA, participating in the Detroit Conference, and joining the SAMA board in September 2017 as its newest member. The importance and value of volunteering was instilled in her at an early age by her mom – and she aspires to "always put your good where it will do the most". (Thanks, Wavy Gravy.) She is energized and excited about the range of possibilities this new opportunity presents for expanding and strengthening the SAMA organization.
This past summer she had the opportunity to travel throughout Italy touring historical mosaics in Venice, Otranto, and Ravenna, and looks forward to sharing her enthusiasm for the time honored art form of mosaics and its rich history with the greater SAMA community.
She lives in North Berkeley, CA, with her husband, Matthew, and their daughter, Sadie.
Christopher Forillo
Conference Manager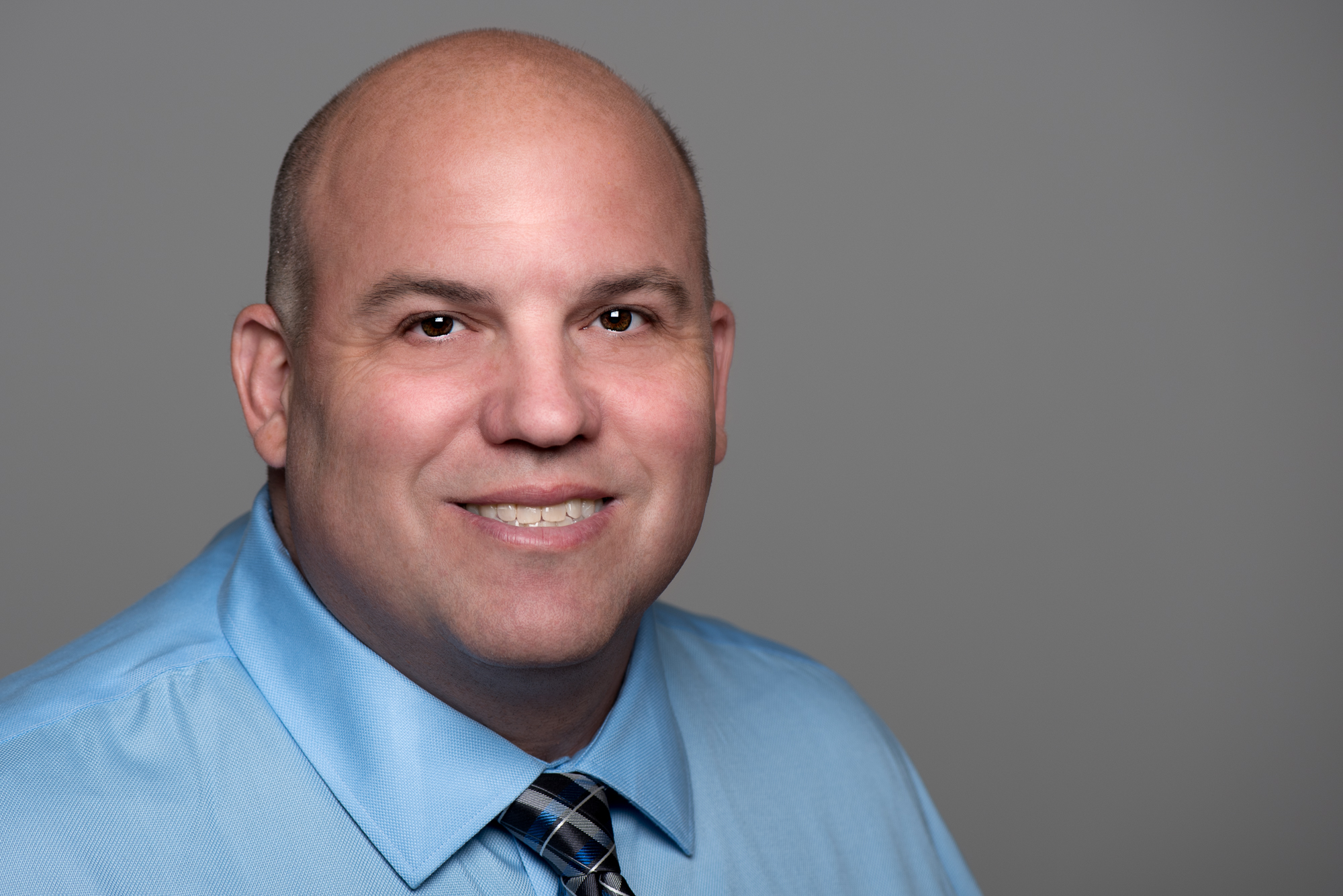 I have been honored to be part of SAMA for more than 10 years helping plan the annual conference. Not being an artist myself, I have grown to love and appreciate mosaics and have met the most amazing people along the way. When I am not helping to plan the next conference, I am an avid traveler. I have been fortunate enough to have visited 4 continents and 25 countries. I most recently completed a bucket list item and have visited all 50 US states. Additionally, I am a Swatch Watch collector and typically buy a watch in the places I visit.
Gabriella Grama
Sponsorship Chair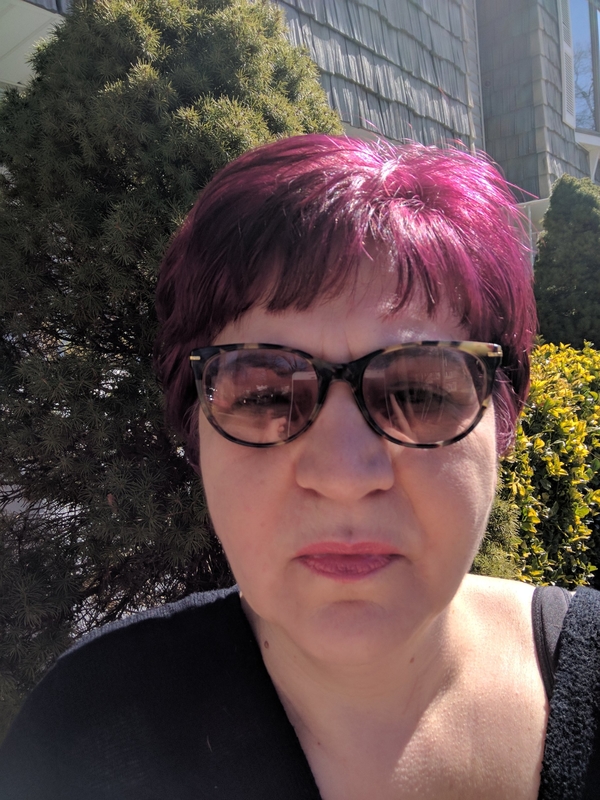 Gabi has lived in Long Island, New York since her early 20's. She grew up in Romania during the oppressive years of communism. 'Otata', her Italian grandfather, who loved opera and red wine in equal measures, was a glass blower at the small glass factory. Frequent visits to the glass factory, observing the the fascinating process of glass blowing, watching molted glass being shaped into beautiful objects of art, set the stage for her later obsession.
Gabi started as a stained glass artist and worked for 10 years perfecting the craft before discovering mosaics. Gabi finds the art of mosaic fosters creativity with no boundaries. "There is a lot of freedom in mosaics, there are no limits, and the rules are only there to be challenged". She recently discovered the art of fusing, more glass to be shaped and coerced into finding its perfect spot into mosaic pieces.
Gabi is a mother to a young man and two dogs; she has been running a not-for-profit organization raising funds for underprivileged children in Guatemala since 2013. She loves the ocean, traveling, coffee, and all things mosaics.
Libby Hintz
Vice President, Membership Chair, Scholarship Chair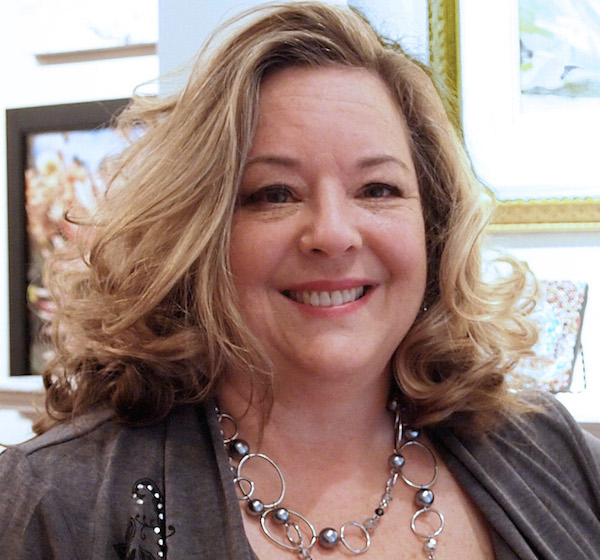 Libby is an artist, a wife, a mother of three, a mother-in-law to one and a grandmother to one sweet little girl. Learning how to create a mosaic opened a channel in her life that she never dreamt could have happened when she took her first mosaic class. Creating has taught her so much about herself and how she walks through life. As a board member Libby continues to document the conference processes and every board's tasks, jobs and responsibilities; is Membership Chair, chairs the Scholarship Committee and and is Vice President of SAMA, elected in March 2018.
Tami Macala
President, Chair of Future Exhibitions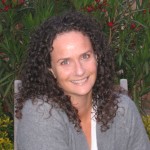 I am a professional mosaic artist and teacher. I started my mosaic art business in 2000 and named it All Cracked Up Mosaics. It quickly grew from small commissions to large scale installations. I enjoy creating large mosaics for homes, businesses and public art. In 2009 I founded the Santa Barbara School of Mosaic Art. I enjoying teaching all levels of mosaic art to anyone with a creative spirit. The school hosts many visiting artists as well from all over the world. I joined SAMA in 2011 and have loved being a member and even more now being a board member. SAMA is a great community of mosaic artists at all levels. Meeting people from all over the world at the annual summits are great opportunities to network and just be amongst like minded artists. Elected President of SAMA in March 2018.
Shawn Newton
Communications Director, Groutline Editor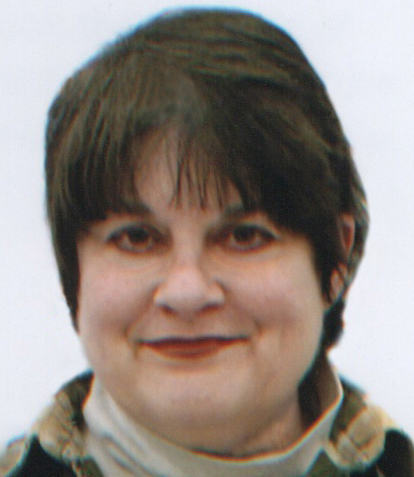 Shawn's long career in graphic design includes working for clients such as 4H Council, Girls Incorporated, NBC, and HBO. A mosaic artist and SAMA member since 2001, she has participated in MAI exhibitions as well as other national venues. Shawn's other interests include gardening, working with shelter animals, and she and husband, Vikram (also a SAMA member) are finishing up a decade-long renovation of their CT Greek Revival home.
Donna Post
Nominations Chair, Volunteer Coordinator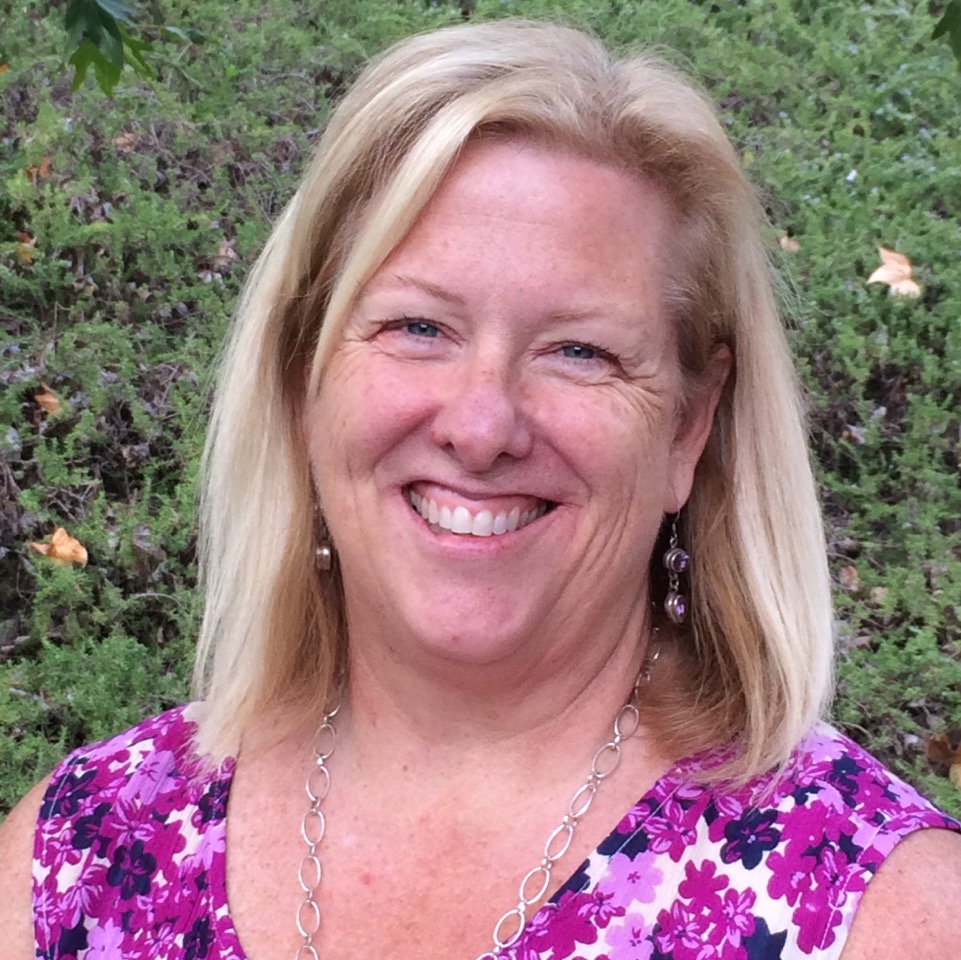 Donna Post is a mosaic artist from Southern California and has been a SAMA member since 2008. Donna began creating mosaics in 2007, using a variety of materials in her work as she continues to develop her art and find her voice in the mosaic art community. Donna's passion for volunteering, both in her community and at the SAMA conferences, led to becoming the SAMA Volunteer Coordinator in 2010 and becoming a member of the SAMA Board of Trustees in 2011.
Donna also serves as executive minister at her church and is married to her husband of 36 years, Craig. Together they have raised two amazing sons that now have given them the gift of daughters in law, and are now enjoying their first grandchild! Besides mosaicking, she loves to walk, read and travel, especially to London, and spending time with those she loves.
Luis Alberto Rivera
Board Advisor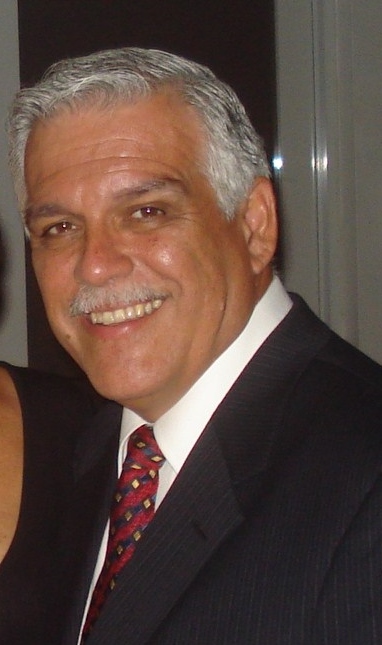 Luis Alberto Rivera, was born in the Bronx , New York City en el 1956. He arrives to Puerto Rico at the age of five along with his parents, where he grew and still lives today. Throughout his sensibility and appreciation of the arts, he studies and develops within the mosaic techniques at the Museo de Arte Contemporaneo de Puerto Rico where he studied and eventually became the mosaic instructor for the museum. Architecture as his profession, painter and self taught musician, he shares his vision throughout his trajectory within the mosaic world. After sharing at the museum for three years, Luis Alberto sets out to open his own mosaic workshop where he would share with all to paint with tiles, glass and other materials. Yes, he wanted apprentices to understand the color theory, composition, focal points and light & shadow amongst other art theories within an art piece. Fairly quickly, the Atelier has grown greatly and impacted a large number of folks who still today continue to learn one technique after the other and participate in formal expositions offered by the Atelier for all to share with their families. . Luis Alberto is passionate about mosaics and all it entails and looks forward to what this exciting trip will bring to his life and for those who have already joined in the journey.
Sharice Rolando
Board Member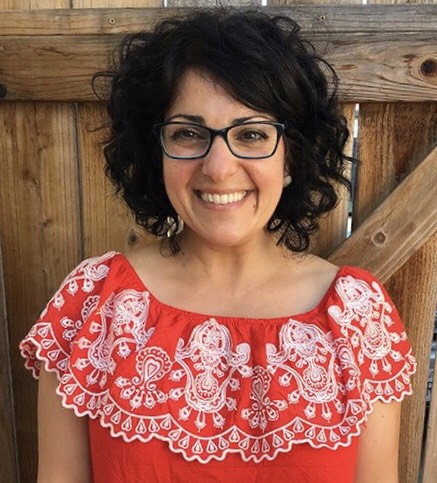 Color and creativity demand Sharice Rolando's attention and drew her to experiment with all forms of art: drawing, painting, ceramics, jewelry making, enamel, sewing, book binding, etc. It wasn't until a friend mentioned mosaics in 2001, that a spark was ignited. She began experimenting with various techniques and materials in her spare time after work in Silicon Valley. After becoming a parent, she left her corporate job to focus on being a mother and continuing to improve her mosaic skills. She participated in various arts and crafts festivals and local events. Once her young children became older, she joined SAMA and attended her first conference in Detroit in 2017. From that point forward she felt that she found her tribe. Joining the board in March 2018, she is our newest Board Member and is excited about becoming a contributing member of the mosaic community.
Sharice lives in San Jose, CA with her husband, Luis, and two boys. She is fluent in English, Armenian and French.
Dawnmarie Zimmerman
Executive Director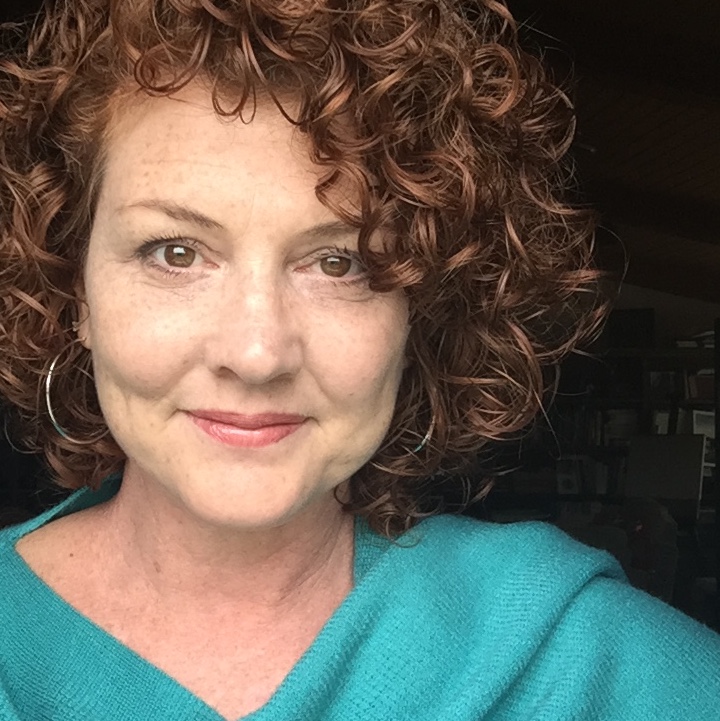 For over 17 years, Dawnmarie Zimmerman's use of stained glass and reclaimed materials has established her as a unique and pioneering spirit among contemporary mosaic artists. Her work has exhibited throughout the US and presented at premiere art festivals and galleries throughout Western PA. She has been a rostered artist with the Pennsylvania Council of the Arts and Southern Allegheny Museum of Art's Artist in Residence Program, conducting residencies in K‐12 schools throughout Western Pennsylvania. She has taught all ages in basic mosaic technique and has written articles and instructional material on working with stained glass and non‐toxic adhesives.
Since 2005, she has served the Society of American Mosaic Artists as Executive Director where she is responsible for strategic guidance to the Board, management of staff and independent contractors and the execution of administration of programs including the American Mosaic Summit, Mosaic Arts International Exhibition, SAMA's Website, publications and scholarship program.
Additionally, Ms. Zimmerman served on the Board of Directors for Touchstone Center for Crafts in Farmington, PA, in 2015 and is a member of Americans for the Arts and the Greater Pittsburgh Arts Council. She shares her daily explorations of creativity via Instagram where her followers are inspired and motivated to step outside their comfort zone, honor their intuition and find meaningful connections through everyday experiences in developing their authentic visual voices.