Karen Silton Describes Mosaic Career in the Malibu Times
"I feel very blessed to do the work that I do. I continue to envision more projects ahead while I look back on a twenty-year-plus career as an artist that I am very grateful for. It has not happened by just my own efforts—not then and not now! In this recently published article in the Malibu Times, I was asked to go into more depth regarding my career as an artist: Click here and go to pg. 63 to read the article!
---
Karen Silton Reports on Topanga Project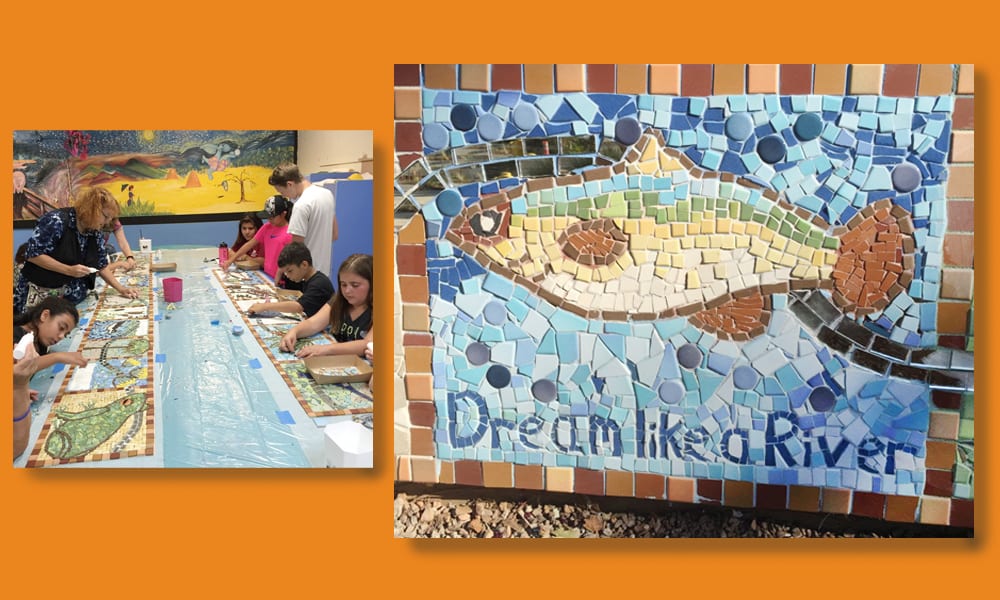 Left: West Valley Boys & Girls Club members at work. Right: Finished panel.
]Karen Silton reports on her involvement with a project with Westfield Corp. for their new $350 million Woodland Hills retail development in Topanga, western Los Angeles County, CA. She has worked with the West Valley Boys and Girls Club to create handmade ceramic pieces to cover concrete benches on the site. To read more about it please visit: Topanga Messenger article, Daily News article…