What a way to begin our 20th year, we had to postpone our conference in Tucson where 306 SAMA members would have been chomping at the bit to get into the Vendor Marketplace this week.  Since we can't all be together, we thought we'd bring our Vendors right to you.  Let's go shopping!
---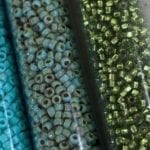 David Smith writes: BEADHoliday and Faceters Paradise look forward to seeing so many artists and cool art next year! We are Tucson local for 25 years! We have tons of beads and stones, many vintage along with glass rods, and many minerals!  Faceters Paradise is the Tucson Ultra Tec Faceting machine dealer. Mosaic and intarsia artists can cut precision pieces from glass up to the hardest materials with these machines, and of course facet gemstones as well!!    Check out their Etsy shop  for some really cool, unusual beads and other items!
---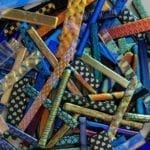 Lisa Bonin writes: Can't say how much I will miss being with my artist tribe, I look forward to being in the Vendor Market every year.  And each year I work hard to bring something new.  Was so excited to feature Strata Glass this year, Damn that Covid19🤬. Made lots of cool color combinations, all faceted by yours truly. Available on my website along with my usual fusions and also new this year fused Dichroic Glass Sticks.
---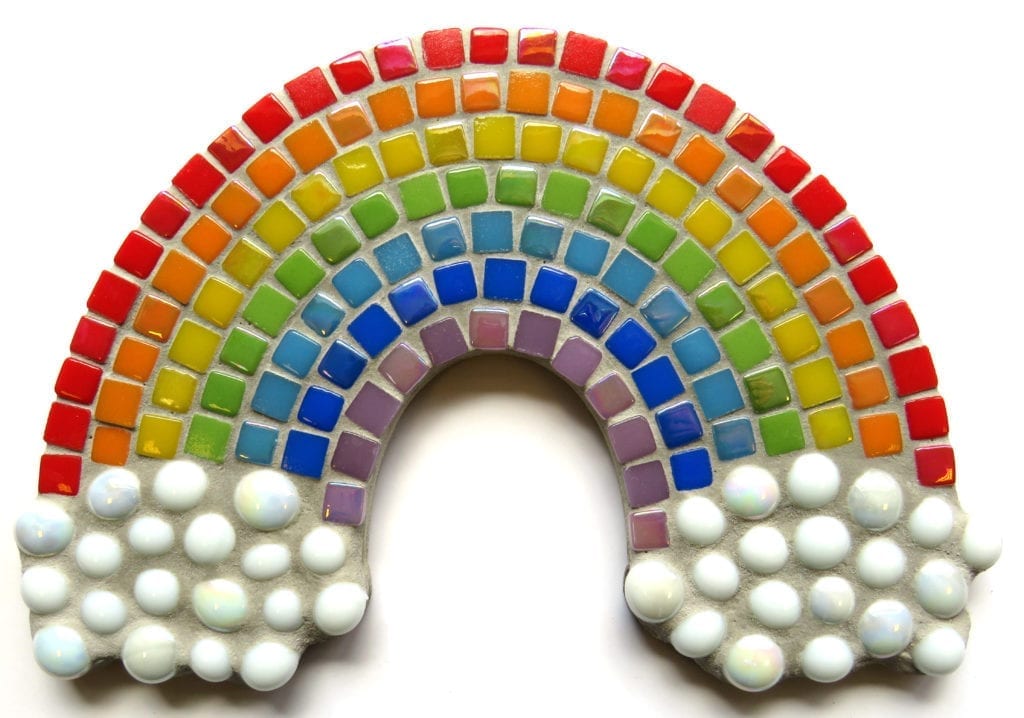 Rhonda Tracey and family carry a wide selection of quality mosaic tiles and supplies. If you do not see what you are looking for please email them a picture to info@mosaictraderusa.com.  Mosaic Trader USA carries a huge variety of mosaic tiles to suit anyone's fancy!  Check them out!
---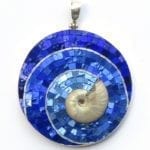 Margot Anton writes: "I'm so sad that the SAMA conference was unable to go ahead as scheduled; it's my favourite week of each year! I particularly miss the vendor marketplace, as I get to meet so many people and reconnect with others from past years' conferences. To honour that little hole in my heart, I've decided to hold a SAMA consolation sale during the week the conference was supposed to be held. It's my first ever sale and all my mosaic jewelry including any custom orders received is 10% off . You can find all the details and eye candy at www.margoanton.com/sale.
*Editor Note: 10% is no longer available (6/4/2020)
---

Denise and Charles Bavier write: Greetings from sunny Tucson!  We hope everyone is staying safe and well as we navigate through these unprecedented times.
We were looking forward to having the 2020 SAMA conference right here in our backyard.  For those of you who were looking forward to great deals at the Vendor Marketplace, for the month of May, we are offering a 10% discount to SAMA members AND free shipping.  Enter the coupon code 'SAMATUCSON' during checkout and select the in-store pickup option for shipping.  We are open, fully stocked and shipping daily!
And, if you are still thinking about attending the SAMA conference next January, below are a couple of pictures taken by Denise from a hike this past mid-January in Sabino Canyon, about a mile from the conference venue. Stay safe and keep mosaicing!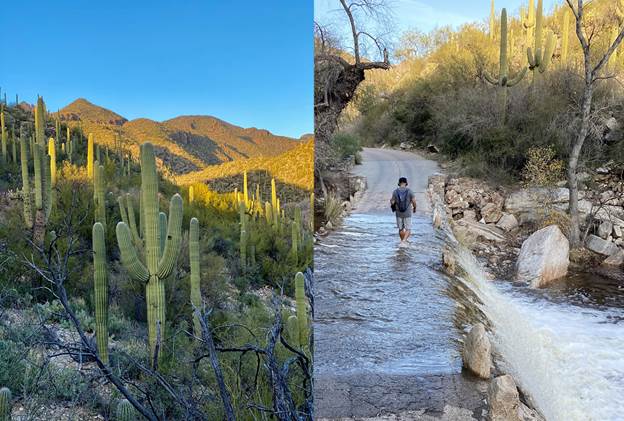 ---

Erica & Armondo at Amate Studios are great sources for all your jewelry blanks, jewelry findings and more.  Check out their website!
---
We are currently sold out and affected by the slowdown in Asia, expecting new inventory in mid-summer 2020.
---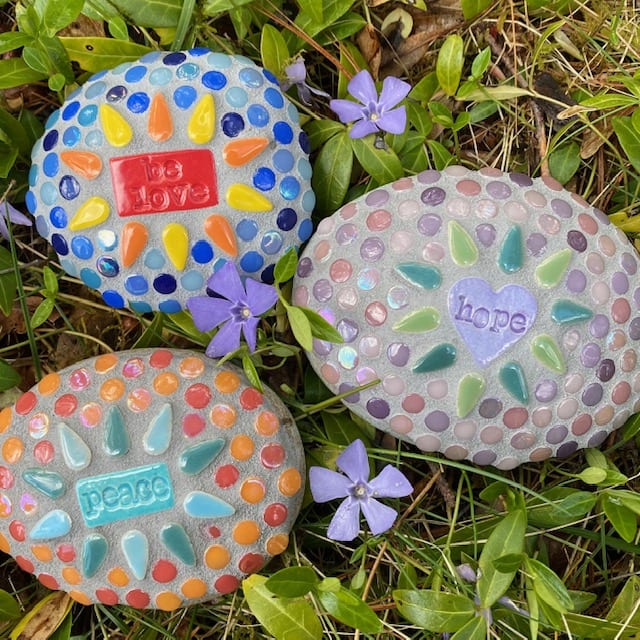 Crystal D'Abbraccio writes: Hey Mosaic Friends! Although we are disappointed not to see you at the conference this year we are happy to report that we are still shipping orders out daily. We have a new collection of mosaic kits for homeschoolers and for people looking to give mosaics a try. 
We would like to offer our SAMA family FREE shipping with a $50.00 purchase during the month of May. Please use the word (tinyzeroshipping) in the coupon code box at check out. 
Be well,  Crystal & Sean D'Abbraccio
---
Tamara writes:
I feel mixed media beadwork is similar to mosaic: Trying to make pieces work(fit), using different textures, recycling.  And most of all,  finding the color balance. 
Hope it works out that I can be there in January.  Take care! Tamara
---
From their website: Mosaic Guys mission is to Engage, Enlighten & Empower self with the skills necessary to achieve good results in the mosaic art hobby. Our focus is on mosaic classes, mosaic workshops as well as art classes. Instruction for the novice, ambitious beginner and intermediate mosaic enthusiast.
Besides our MG Studios brick and mortar locations, we specialize in one & two-day mosaic workshops with trusted partners throughout the Southwest & California. We stand apart from others through a maximum of variety and opportunities…​We believe that the learning is in the doing! 
Stay calm & Mosaic On
---

Steve & Jeff write: We will miss supporting SAMA in Tucson this spring but look forward to joining everyone next time.  Please stay safe, healthy and keep creating!.  Sincerely, Steve & Jeff
From their website: Every artist's needs are as unique as their creations.  TOYO glass cutters meet those requirements by offering the best glass cutting head on a series of unique handle styles to satisfy even the most discriminating hand.  Offered in a variety of colors (because even your tools should be inspiring), TOYO delivers amazing performance for years of trouble free cutting.  
---

Cheri Bosela writes: "We were so excited to participate for the first time in the Vendor Marketplace.  We have had many people ask us, when we were going to have a table there, so we decided to make the plunge.  We can't wait for January 2021!!  At least we have a little extra time to get more items ready to bring!  
---
From their website: "I (Yuliya Guzman) installed my first hardie onto a fresh wooden stump which… cracked in about a week. I moved to another stump, treating it with professional wood products. This helped prevent major cracking and made my wooden hardie look stunning. Yet that experience prompted me to think about other solutions. I shared my thoughts with my father-in-law, Jorge Guzman, who owns a metal fabrication shop. We happen to share a passion in DIY projects, so naturally, he was the first person I went to. Together we designed several models of hardies suitable for various working styles: "The Vessel", "Aladdin",  "Malevich" and "The Little Fellow".  We also created "Black Grace" – strong steel legs to support a wooden hardie."
---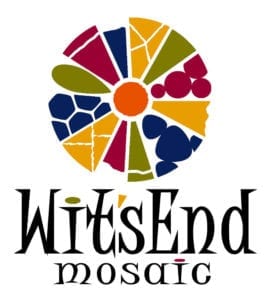 Kim Wozniak writes: First and foremost we hope you are all well and being creative during safer at home. As a long term member and vendor at every conference, we REALLY missed seeing everyone this spring and introducing MosaicSmalti.com, the newest member of the WitsEnd Mosaic and Smalti.com family.  We are so excited to be able bring Orsoni Smalti to the SAMA mosaic tribe and see you put it to action.  We look forward to sun, fun and mosaics in Tucson in 2021 and hope to see you there!

From their website:   Welcome to smalti.com! Please take your time and enjoy browsing our web store. Whether you are a professional artist, hobbyist or designer we are here to help you turn your vision into a reality. As the official North American distributor of Perdomo Mexican Smalti, we can provide the materials and/or services to complete projects of any size. Be inspired and please feel free to contact us. We are here to help.
---
Theresa Mertens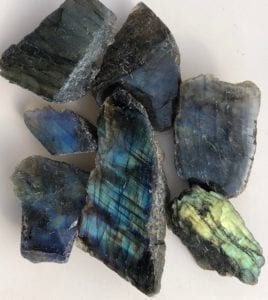 Theresa Mertens writes:
Right now I'm selling on Instagram @mosaicelement and by email mosaicembellishments@gmail.com Mosaic Element: Rocks, gems, minerals, beads & embellishments – Elements for Inspiration