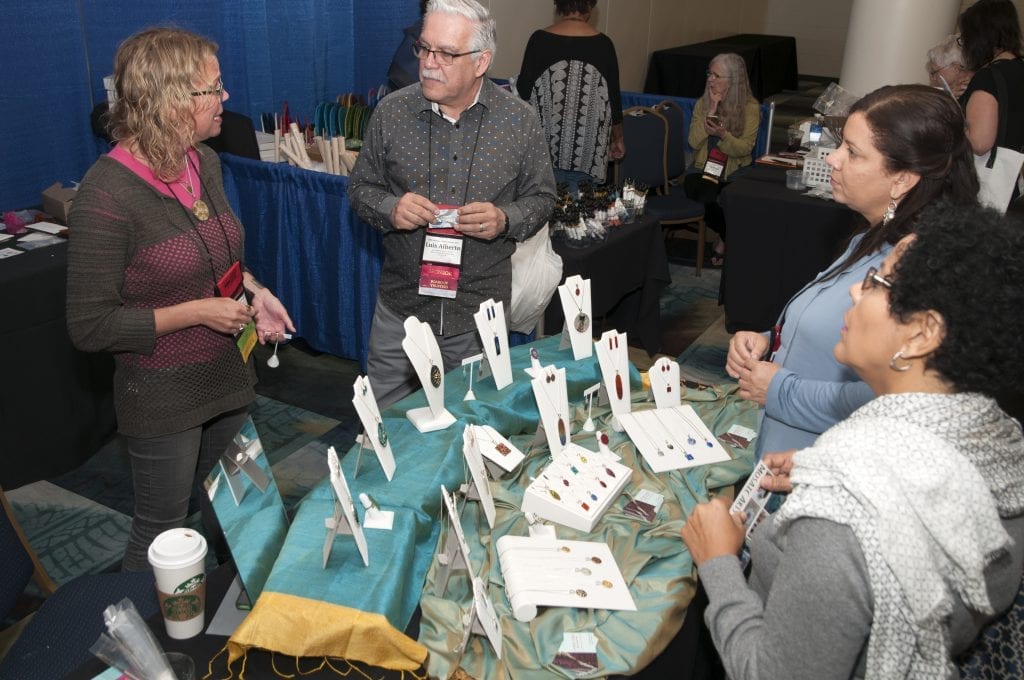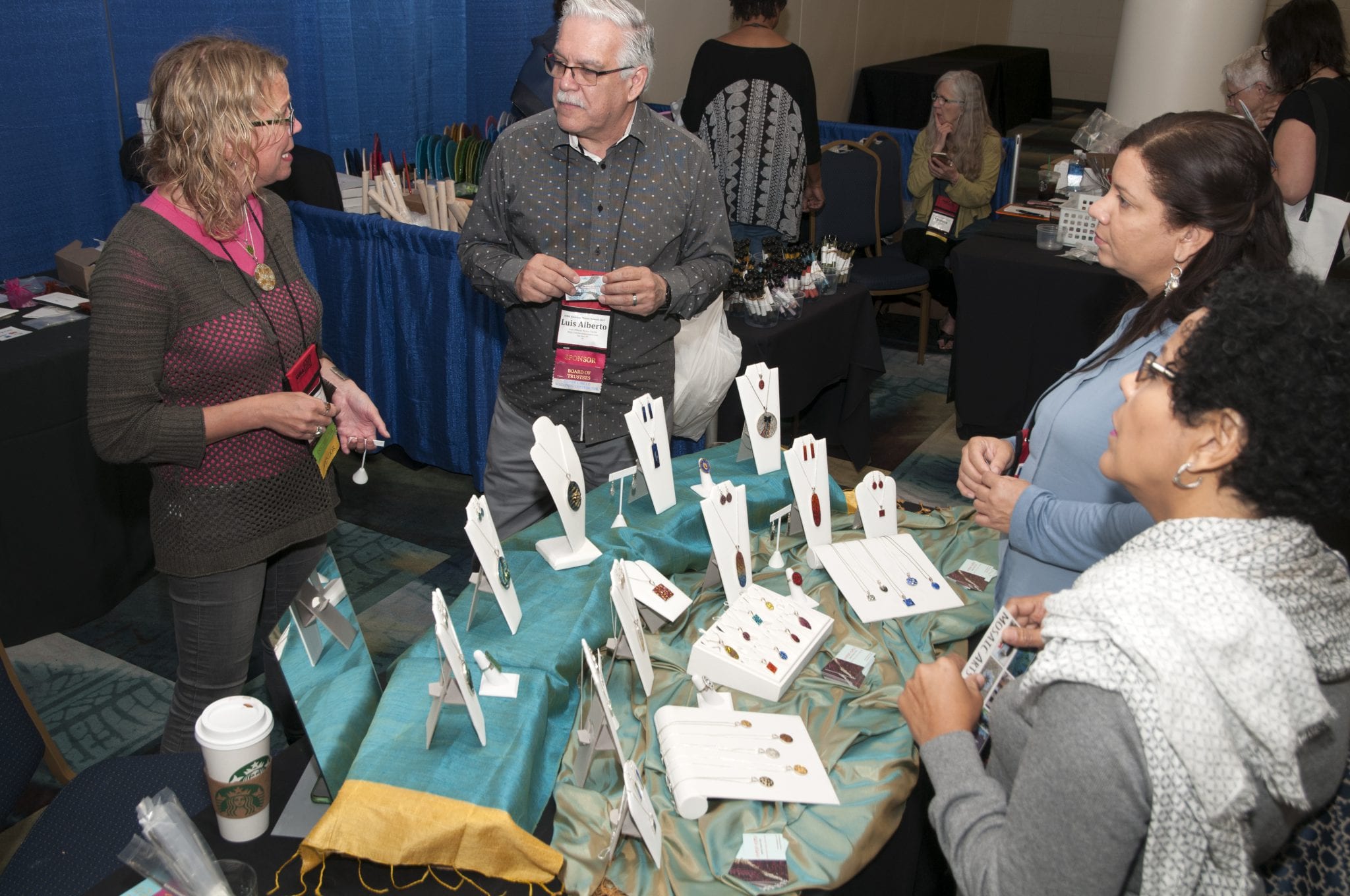 Year after year, the Vendor Marketplace is rated in SAMA Conference Attendee Surveys as one of the most popular reasons that members attend the conference.
This year we expect over 300 members to attend the 17th annual SAMA conference in Boston, Massachusetts. The Vendor Marketplace will be hosted at the Westin Boston Waterfront Hotel.  The Marketplace will be open to the public this year for the duration of the event
2018 Vendor Marketplace Schedule

UPDATED
Wednesday, March 14, 2018:       12:00 pm – 9:00 pm VENDOR SET UP ONLY
Thursday, March 15, 2018:       10:00 am – 5:00 pm
Friday, March 16, 2018:             10:00 am – 1:00 pm
Saturday, March 17, 2018:       8:00 am – 1:00pm
VENDOR DEMONSTRATIONS during the Marketplace will be available again this year. This is a great way to let everyone see your product and materials at work. Demonstrations will take place in a special area of the Marketplace. A limited number of time slots (up to 45 minutes per vendor) will be available on a first-come, first-serve basis. Sign up early to ensure a reserved spot on the Demo schedule.
2018 Vendor Marketplace Pricing
Each 10 x 10 foot booth includes: 2 Tables (6' skirted), 2 stackable chairs, sign, wireless internet access. All booths will be divided by pipe and drape.
10′ x 10′ booth = $475
10′ x 20′ booth = $800
10′ x 30′ booth = $1200
10′ x 40′ or 20′ x 20′ booth = $1500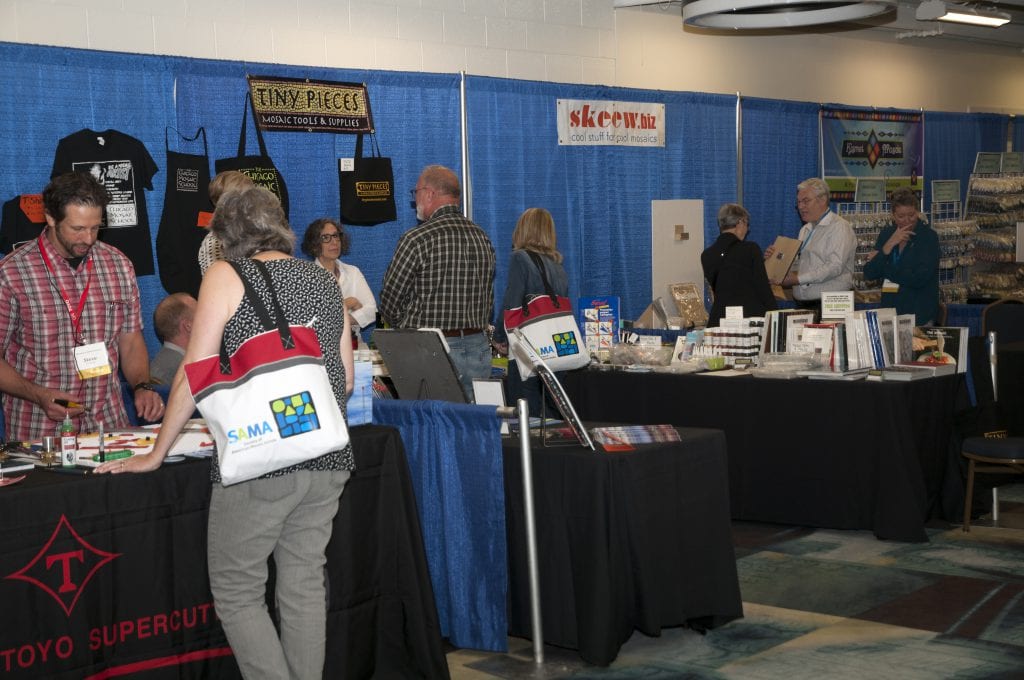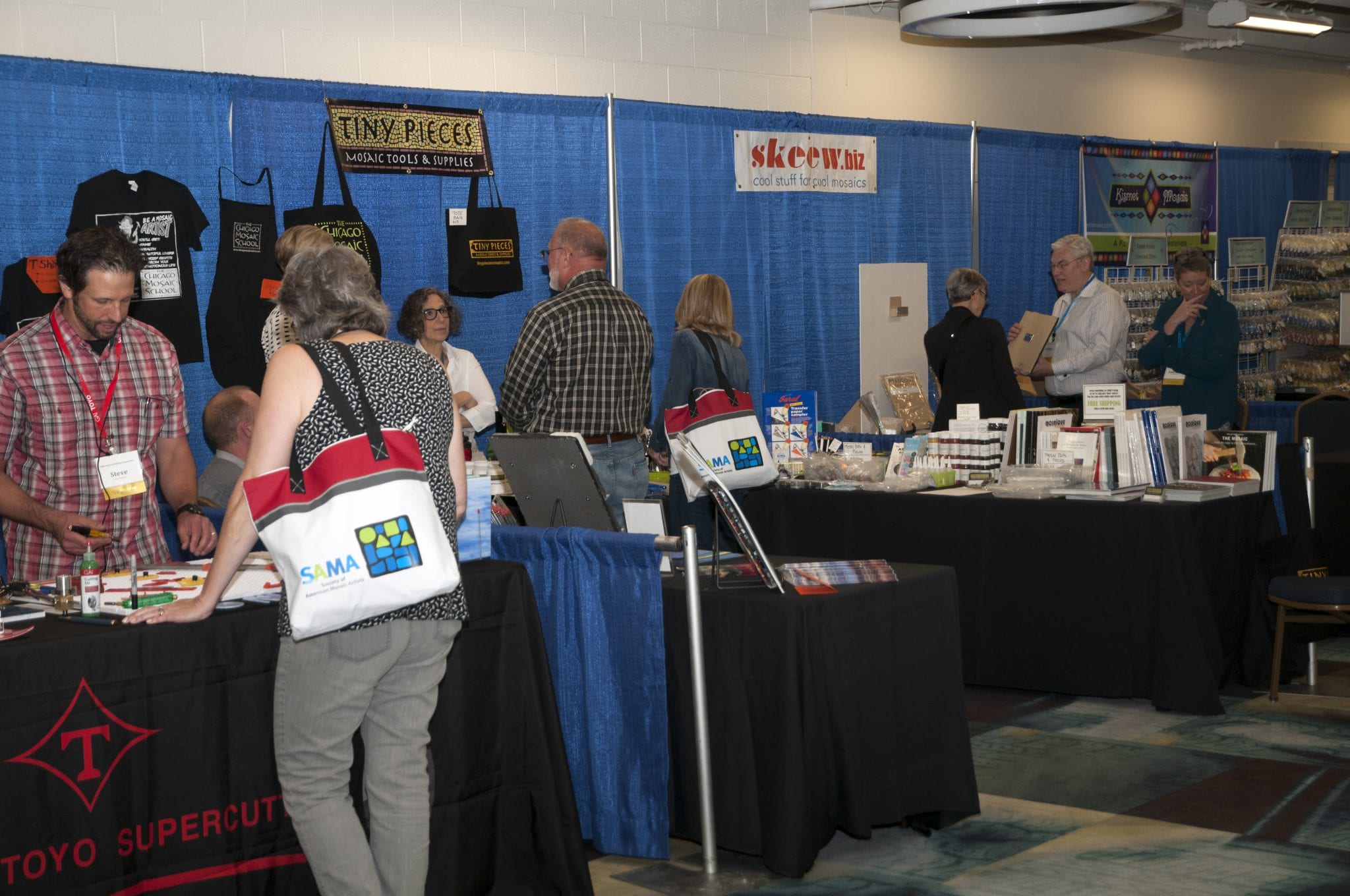 Vendor Discount if you reserve your booth(s) and pay in full by December 31, 2017.
Early Payment Discount:  save $25 on a 10' x 10' booth or save $50 on a 10' x 20', or larger, booth
Additional Early Payment Discount for Returning Vendors from Detroit:  save $50 on a 10' x 10' booth or save $100 on a 10' x 20', or larger, booth
The maximum discount per vendor is $75 on a 10' x 10' or $150 on a 10' x 20' booth space. There will be no discounts after December 31, 2017 or if the full Vendor Marketplace payment is not received by SAMA by January 1, 2017. 
Discounts will be applied to your invoice.  Sponsors will have their discounts applied to their 2018 invoice as well.
All Vendor Marketplace reservations will be invoiced via email within 7 business days.  The Email Invoice will contain a private link to provide you a personalized secure payment portal.
Deadline for Vendor Marketplace reservations is February 15, 2018
---