Behind the Mosaic – Artist Interviews and Discussions
Sunday, September 26, 2021
We are bringing back the Behind the Mosaic concept of our podcast, for our Fall Artist Gathering for an afternoon of inspirational conversations on Sunday, September 26, 2021 from 1:00pm – 6:00pm EDT.  These sessions are included with Educational Session Registrations.
SAMA Executive Director, Dawnmarie Zimmerman resumes her series of intimate interviews with several a dynamic artists, each with incredibly unique creative voices and aspirational artistic journeys.  These sessions will be recorded and available for replay for one month in the live event application for registered participants.
Bonnie Cohen with Dawnmarie Zimmerman
Sunday, September 26, 2021, 1:00pm EDT
Bonnie Cohen's award-winning commissions enhance public spaces, health care facilities, synagogues and community centers in the U.S. and Israel. Several of her installations have been included in the Mosaic Arts International Exhibitions and this year her work was selected as the best architectural mosaic for the MAI 2021. Her work has also been recognized by The Ohio Percent for Arts Program, the Spertus Museum International Judaica Exhibition, and the Eco Arts Awards. Her artist-in-residency projects have also received national recognition.
After graduating from Carnegie-Mellon University, Bonnie began her career as an art director specializing in corporate branding. She left the corporate world after 15 years and studied ceramics and created her own unique style of telling stories in clay. She uses a combination of predominately luminous recycled glass mosaic and richly detailed handmade tiles, metals, smalti, precious stones and 22k gold leaf.
Bonnie has partnered with architects, designers and fundraising professionals to create public artworks and sacred spaces in New York, New Jersey, Virginia, Washington DC., Maryland, Georgia, Pennsylvania, Tennessee, Florida, Rhode Island, Ohio.
Bonnie finds her inspiration by listening to people's stories. She continues to tell visual stories with her mosaic art and loves the challenge of creating inspirational and uplifting imagery reflecting the values, ideas and spiritual core of an organization.
I enjoy the challenge of translating personal stories into artwork that captures the heart and soul of a community. Whether it's a group of doctors and nurses in a hospital, students at a university, elderly residents in a nursing home, or volunteers at a community center, I've found people's stories to be the source of inspiration for all my work.
Mosaic art is a metaphor for life. The process of making a choice to place one piece of tile next to another is what makes mosaic art beautiful. Each piece is enhanced when it is surrounded by others. No one piece stands alone.
Mosaic art can transform a public space and make the viewer feel a whole range of emotions: inspirational, thoughtful, contemplative, informational and calming. The interplay of shimmering materials and bold design catch the viewer's eye from afar and draws people closer to view the artwork details and hidden messages.
The best compliment I've ever received was when a student said, "Your artwork makes me feel like this university cares about me!"
My goal is to bring that caring sentiment into every project.
Angela Sanders with Dawnmarie Zimmerman
Sunday, September 26, 2021, 2:00pm EDT
Deep in the creative process of artist Angela Turner Sanders are her early experiences as an immigrant.
Constant mobility was the hallmark of her childhood. Each of her mosaic creations channels pervasive themes of time, place, a sense of loss and of discovery into a unique amalgam of smalti, shells, stone, and found objects.
"When you are an immigrant, 'home' is your family," she says. "Each time you move, it is the recollection of the last place that you take to the next place. Your memories become your comfort zone."
Working chiefly in the medium of mosaic, with links to her formal training in painting and drawing, the art of Angela Turner Sanders today is both practiced and intuitive, an ongoing dialog between physical places and associated emotions, between the transience of lived experiences and our timeless inner worlds. One might call it the geography of memory.  Her color-intensive, abstract mixed-media compositions reconstruct remembered worlds through a filter of feeling, expressing her associations with places more so than depicting them.
"These pieces are my attempts to express an emotional tension," she says. "They are about the longing for home or the feeling of belonging to a place, and about finding yourself in the memories. It is an intensely personal process to reconcile it in a positive and universal way."  – Angela Sanders.  angelasandersmosaics.com 
Jacki Gran with Dawnmarie Zimmerman
Sunday, September 26, 2021, 3:00pm EDT
Jacki Gran is a mosaic artist residing in Homestead, FL. She has attended numerous workshops throughout the US as well as classes in Venice, Italy and Cuernavaca, Mexico. Jacki is past president of the SAMA Board of Trustees and a SAMA member since 2005.
Her mosaic art has been in galleries and exhibitions including Mosaic Arts International in Mesa, AZ and Tacoma, WA and the Museum of Biblical Arts in Dallas, TX.
Dino Maccini with Anabella Wewer
Sunday, September 26, 2021, 5:00pm
Dino Maccini
is an artist who reframes a craft of great expressiveness. With inspiration and the skill of the masters of ancient mosaics, he combines tesserae of marble, glass and smalto into sophisticated and modern shapes. His innate passion for art, and particularly for mosaics, took him to Ravenna, where he learned this ancient technique. The profound study of the art of mosaic pushes him towards continuously improving his own craft, unique in its genre. In his studio — his refuge — he works on mosaics with the devotion and passion of ancient times, planning and creating innovative works, absolutely new and of great impact. But Dino Maccini's creativity never stops: experimentation fascinates him, so that next to marble and smalto tesserae, wood splinters and metal inserts appear in his works, mixed in and improved by vanishing and progressive tones of color that compose precious and refined pieces of art. The work of Dino Maccini ranges across the creation of contemporary mosaics, religious themes, and ancient Roman and Byzantine reproductions, to furnishings and decorative design pieces. Today Dino Maccini collaborates with various artists and architects, creating different projects on request. His works appear in numerous private collections, public environments and places of worship.  
dinomaccini.it
Anabella Wewer
Anabella Wewer is a graphic designer, passionate metalsmith and an award-winning, internationally-exhibited mosaic artist. A native of Caracas, Venezuela, and fluent in four languages, Anabella has studied mosaic all over the world with renown contemporary mosaic masters. In addition to her current studio practice, in which she prefers to utilize the ancient methods and techniques to create contemporary mosaics, she teaches foundation courses and curates educational experiences with visiting instructors to the US.

Dawnmarie Zimmerman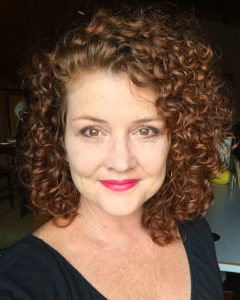 For over 20 years, Dawnmarie Zimmerman's use of stained glass and reclaimed materials has established her as a unique and pioneering spirit among contemporary mosaic artists. Her work has exhibited throughout the US and presented at premiere art festivals and galleries throughout Western PA.
Since 2005, Dawnmarie Zimmerman has served the Society of American Mosaic Artists as Executive Director where she is responsible for strategic guidance to the Board, management of staff and independent contractors and the execution of administration of programs including the American Mosaic Summit, Mosaic Arts International Exhibition, SAMA's Website, publications and scholarship program.
In 2018, she launched the Behind the Mosaic podcast for SAMA, featuring in-depth conversations with contemporary mosaic artists.  Sessions from this Fall Artist Gathering will be added to the Behind the Mosaic Library in 2022.
Additionally, Ms. Zimmerman served on the Board of Directors for Touchstone Center for Crafts in Farmington, PA, in 2015 and is a member of Americans for the Arts and the Greater Pittsburgh Arts Council.