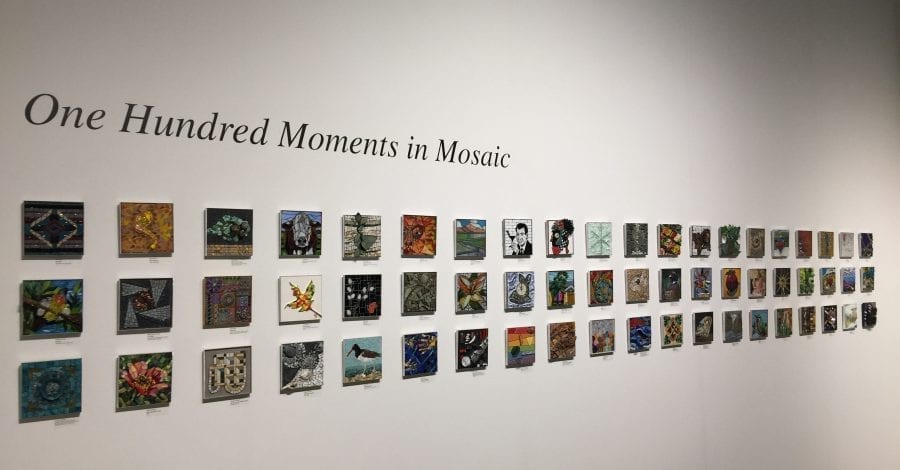 The One Hundred Moments in Mosaic project is a non-juried collection of work representing the full spectrum of SAMA's diverse and richly creative membership. For a second season, an open call was issued to members to create a 6" x 6" mosaic, using materials of their choice and an original design.
The work of seasoned professionals is displayed alongside enthusiastic newcomers to the mosaic making process, culminating in 100+ moments of life rendered in mosaic by artists from all over the world.
This collection was presented November 2- 4, 2018 at the Sculpture Objects Functional Art & Design Expo in Chicago, Illinois at the famed Navy Pier.
The collection will be on view at the West Gallery of the Parthenon Museum, January 26 – May 19, 2019.