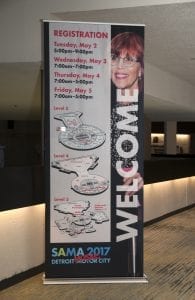 SAMA is thrilled to announce the program details for the 17th Annual American Mosaic Summit, to be presented at the Westin Boston Waterfront, March 13 – 18, 2018. As the longest-running gathering of mosaic artists, instructors, materials vendors, enthusiasts and collectors in the world, the American Mosaic Summit will once again be the highlight of the Mosaic Artist's year!
Featuring Rock Star roster of Instructors will light up our Education Series this year with sessions beginning on Tuesday, March 12th.   Seating is limited!  Register for (3) Three or more workshops and receive a 10% discount off of Education Series Registration Fees!  Promotion code 2018EDU must be used to obtain discount!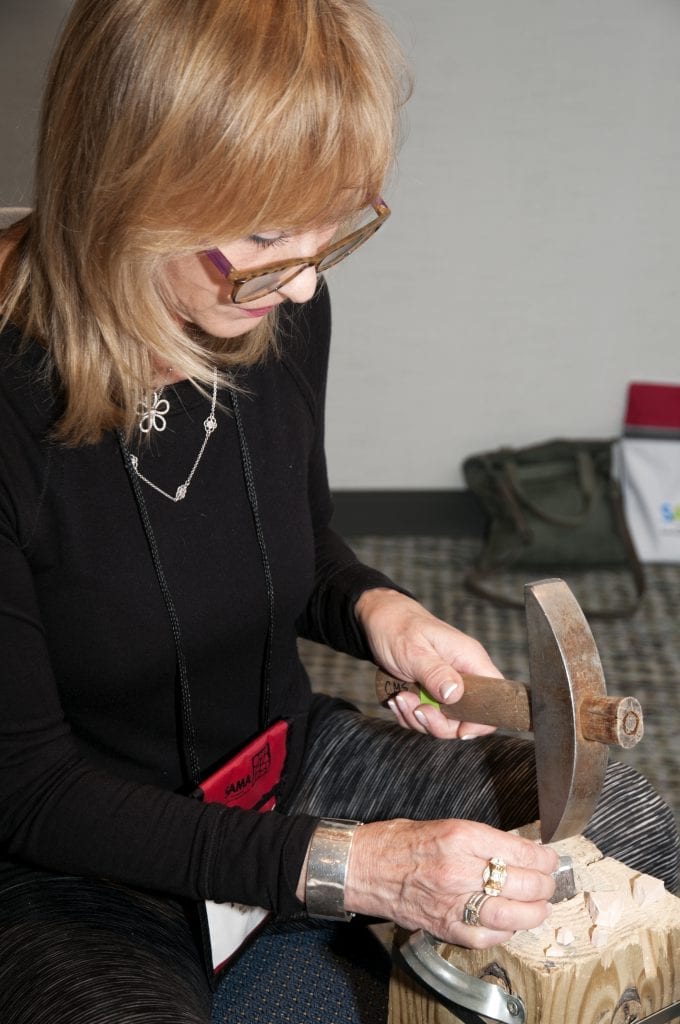 Art Cafés have been focal gathering places for artists for centuries.  A place where they could emerge from the isolation of their studios to exchange ideas, inspiration and find a connection between their creative process within the context of current events. On Wednesday, March 14, we will devote our SAMA Café Evening to powerful stories of transformation in our The Healing Art of Mosaic Series.  Dr. Claire Barnett, Meghan Walsh and Dr. Meagan Corrado will share intimate stories connecting mosaic art with physical, emotional, spiritual and psychological health.  Attendance will be open to all registered attendees for this series of intimate conversations.
The 2018 Featured Presentation Series is going to be inspirational and transformative!  There will be presentations by Laurel True, Cory Huff, Sherri Warner Hunter and Lindsy R. Parrott, Director and Curator of The Neustadt Collection of Tiffany Glass. There will be a panel discussion with a team of artists that traveled to Ireland to mosaic in an enchanted forest with Rachel Sager, Julie Sperling, Meghan Walsh, Lee-Ann Taylor, and Deb Englebaugh and we will conclude the series with a moving presentation by our 2018 Mosaic Arts International Invitational Artist, Sophie Drouin. 
The Boston Mosaic Tour Series is going to be a feast for the eyes!   Visits are planned for the Town of Shrewsbury's Public Library, Worcester Art Museum, Transfiguration of the Saviour Greek Orthodox Church, Somerville Museum, Isabella Stewart Gardner Museum, the Boston Public Library, the Ayer Mansion and MORE!!!
The 2018 Mosaic Marathon project is going to be an incredible addition to the beautiful City of Boston.  Our Host Team is working on a few more details and will have all we need to share with you our intended benefactor and a sneak peek at the design!
The Mosaic Art Salon & Auction will return for its 11th year with one of the largest rooms we have ever had for the salon… we expect EVERYONE to participate!
For attendees looking to contribute to SAMA and minimize conference costs, make sure you check-out the  Volunteer & Work Exchange Program.  Volunteer up to 15 hours in order to qualify for a complimentary conference registration!  Participants must apply on the SAMA Website.  Spaces are limited!
All of this plus the Vendor Marketplace, Tesserae Exchange, Sponsor Gift Bag, Networking Events, and MORE!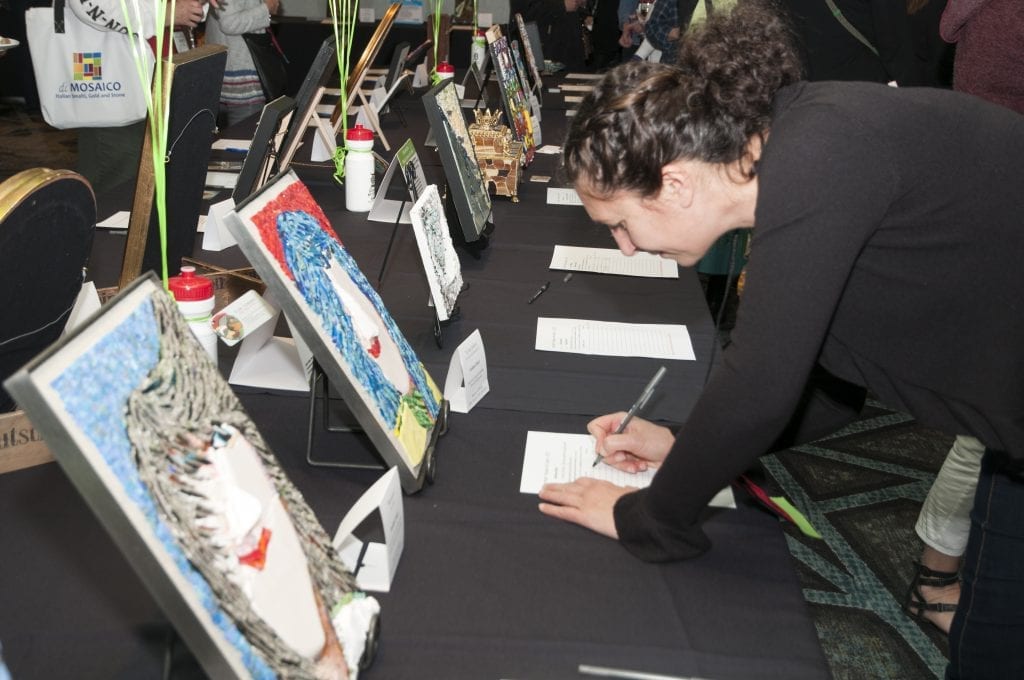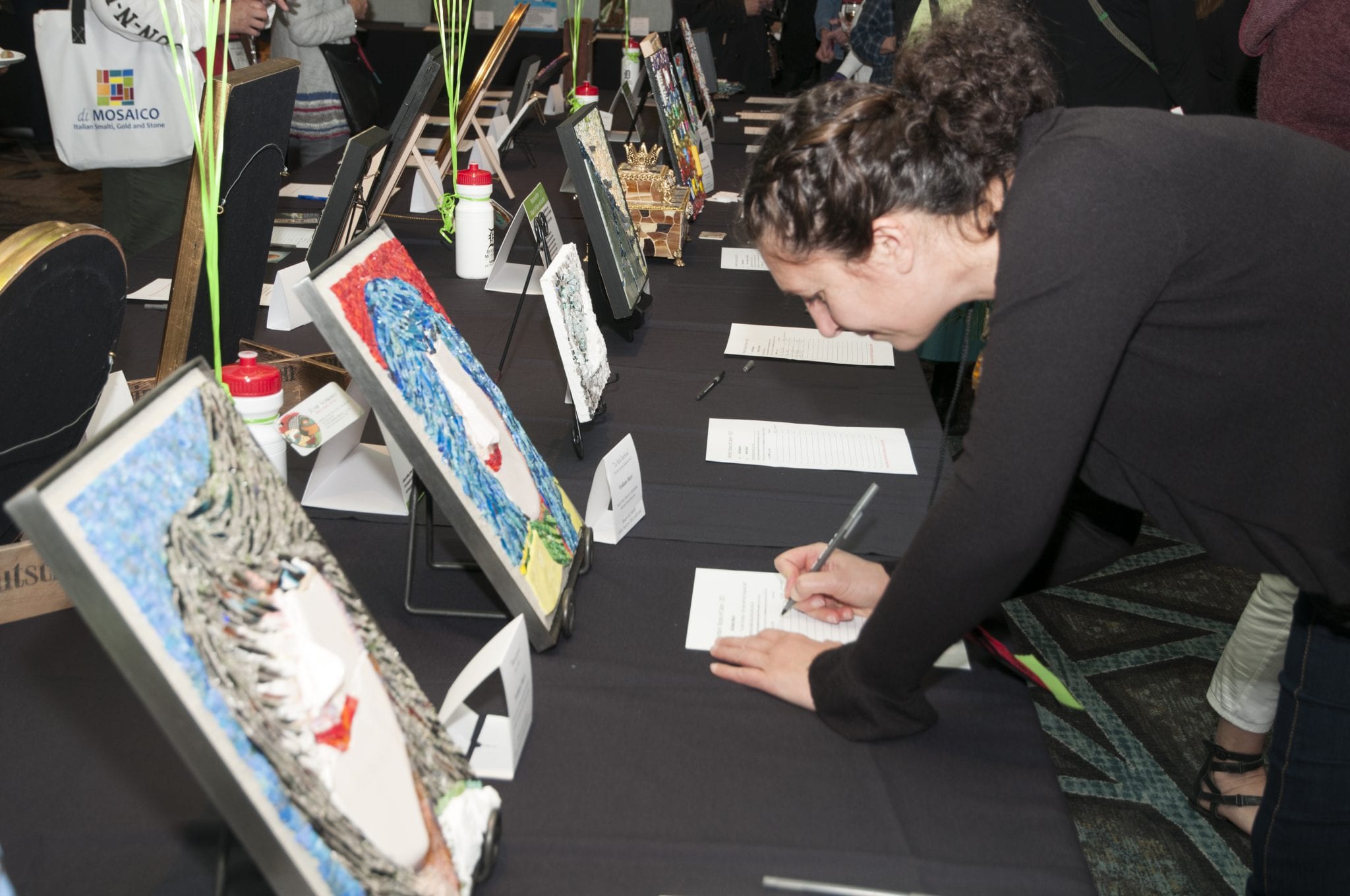 We are also hard at work on the 2018 Conference App with the folks at Guidebook.com!  We are working to have the app live at least a month before the conference so you can use it to connect with other attendees and refine your plans to maximize your conference experience!
Book your hotel reservation ONLINE NOW!   Our discounted rate of $199 per night for single/double: $239 triple : $279 quad occupancy ends February 12th!