Thanks to our partnership with the Stained Glass Association of America (SGAA) – we are excited about incorporating a new element into our conference this year: the Mosaic Marathon! Consecutively with the educational program, the Mosaic Marathon is an around-the-clock collaborative mosaic-making project that will run throughout the week. Participants have the opportunity to work together to create a beautiful and unique mosaic that has been designed in collaboration with a lead artist and a non-profit local to that year's conference site. The mosaic is permanently installed for the non-profit. This is an incredible chance to get involved in a meaningful community project while honing your artistic skills and making new connections. As an organization that feels strongly about both getting involved in the community to advocate for the work of our members as well as finding creative new ways to engage with our future leaders, we simply could not be more excited about this project.
This Buffalo Strong mosaic mural will be created during the SGAA + SAMA Conference 2023: Forging New Paths from September 27 – October 1, to be installed in the Care Management Coalition at 1020 Broadway in Buffalo, NY.
DONATE a colorful plate! We will use the plates to create round designs that represent the many diverse cultures and people who reside in our Buffalo neighborhoods.
LEARN how to make fused glass elements on Saturday, September 23, 10:00am – 1:00pm at Trinity Buffalo at 371 Delaware Ave, Buffalo, NY.
CREATE the mosaic during the Conference – we will be in the Genesee Room (ground floor conference room) at the Hyatt Regency Buffalo at 2 Fountain Plaza. Stop by, learn to make mosaics, and have a hand in creating the mural!
ALL activities are FREE and ALL are WELCOME – no mosaic or artistic experience necessary!
Mosaic Marathon 2023
Genesee Room, Hyatt Regency Downtown Buffalo
EVERYDAY, Wednesday September 27 – Sunday, October 1
Conference hours: 8:00am – 8:00pm
Public hours: 1:00pm – 8:00pm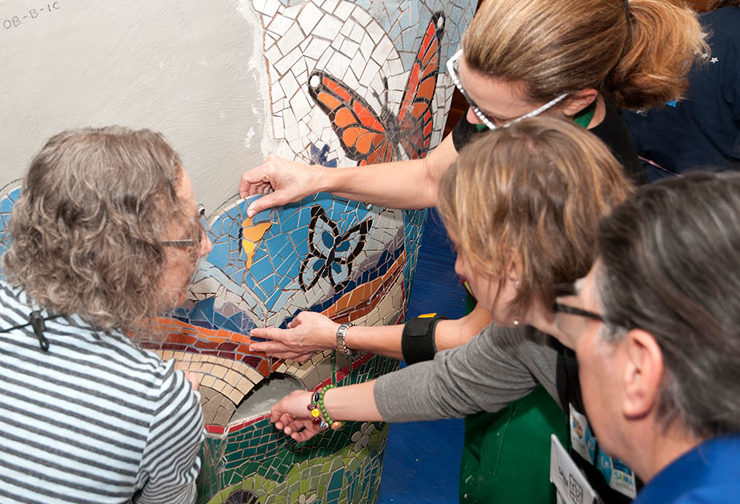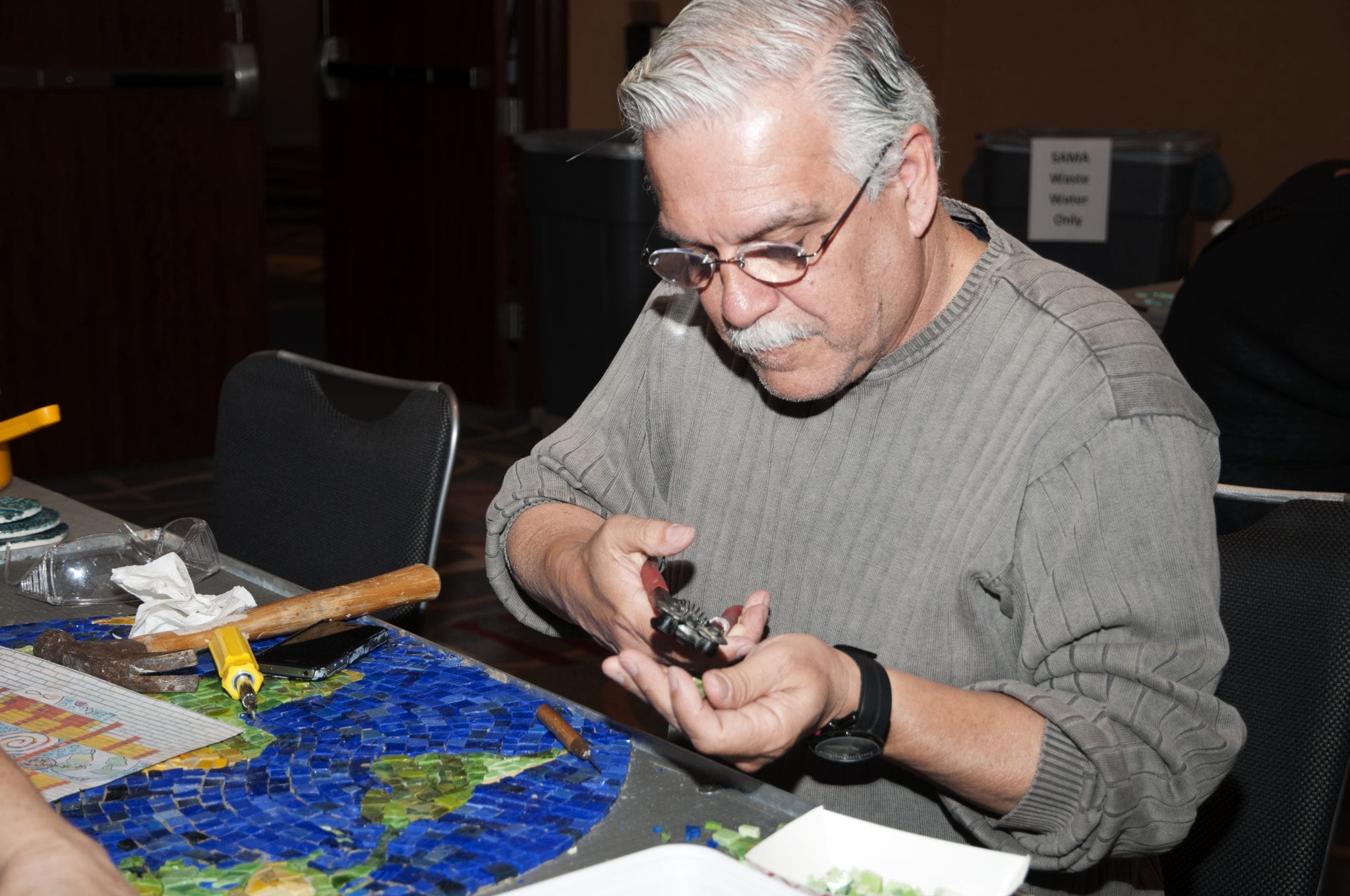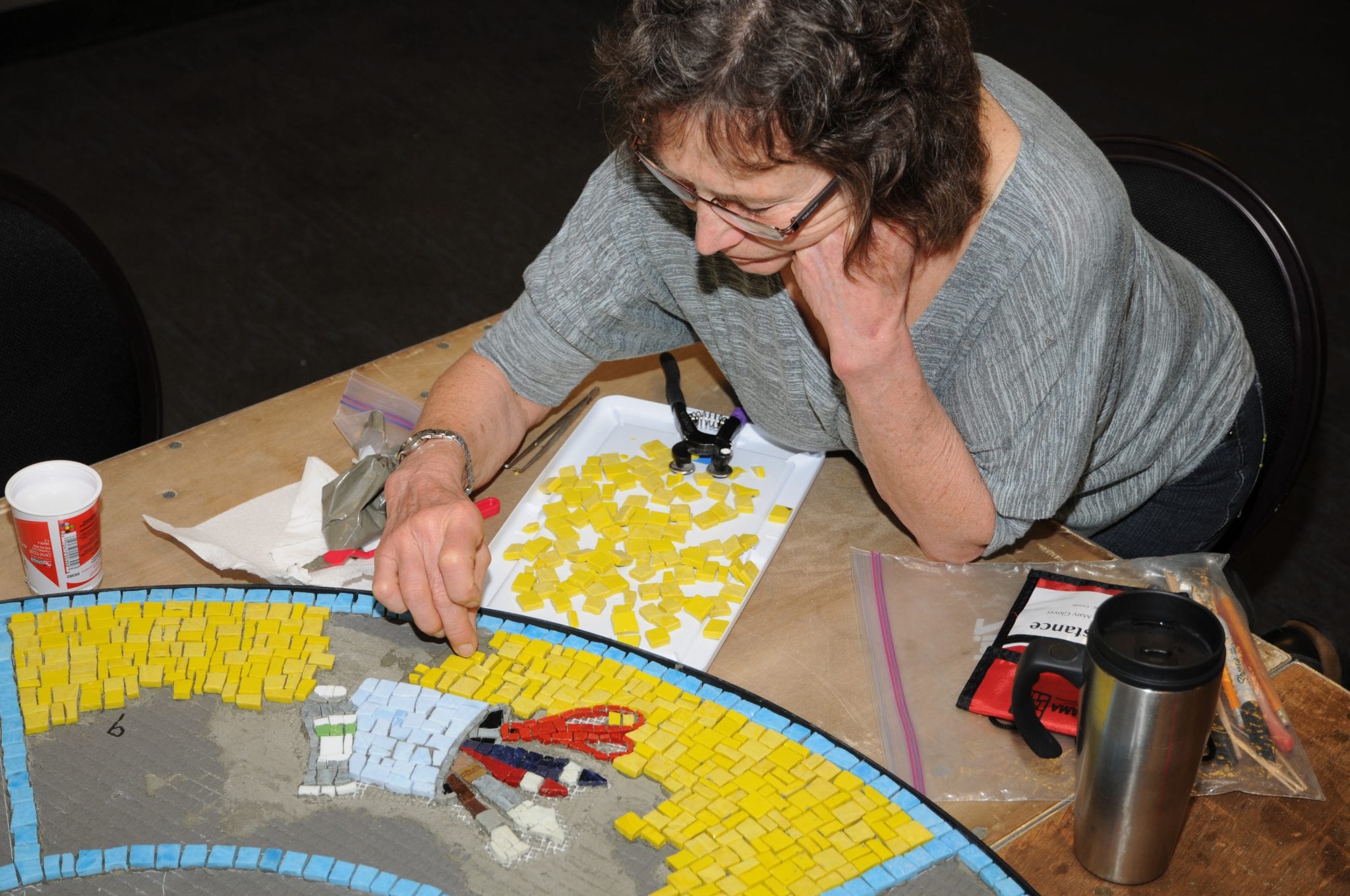 Origins of the Mosaic Marathon
The Mosaic Marathon brings together our members for a unique opportunity to create a mosaic in a cooperative, networking experience. The  Mosaic Marathon creates a lasting piece of art that is donated to a local charity in  our host conference city. As a not-for-profit organization, this is an opportunity for SAMA to give back to the arts community and create a lasting reminder of the  legacy of SAMA and its mission.
2023's Non-Profit Partner | The Care Management Coalition
The 2023 Mosaic Marathon will be created for and installed to be exhibited at the Care Management Coalition (CMC) at 1021 Broadway in Buffalo, NY.
The Care Management Coalition (CMC), situated in the culturally rich and diverse East Buffalo neighborhood, serves as a network of 11 nonprofit agencies working together to create a community of health and well-being. Emphasizing empowerment, collaboration, innovation, integrity, and impact, the CMC provides a wide range of human services to individuals and families in this vibrant area, while working to improve organizations and systems. By sharing space and resources, these nonprofits offer comprehensive support, reflecting the unique mosaic of East Buffalo and fostering a cohesive support system across their community.
Located at 1021 Broadway Street, the CMC is deeply rooted in the spirit of community service and innovation, ensuring that it stays at the forefront of human services while adapting to the evolving needs of the East Buffalo community. By working side-by-side with community members and maintaining the highest possible standards, the CMC is committed to making a measurable difference in the lives of individuals, families, organizations, and communities. This unique coalition demonstrates the powerful impact that can be achieved when nonprofits unite to foster a healthier, more vibrant culture of community life in East Buffalo.
The nonprofits that form CMC include:
For further information check out these recent local news articles: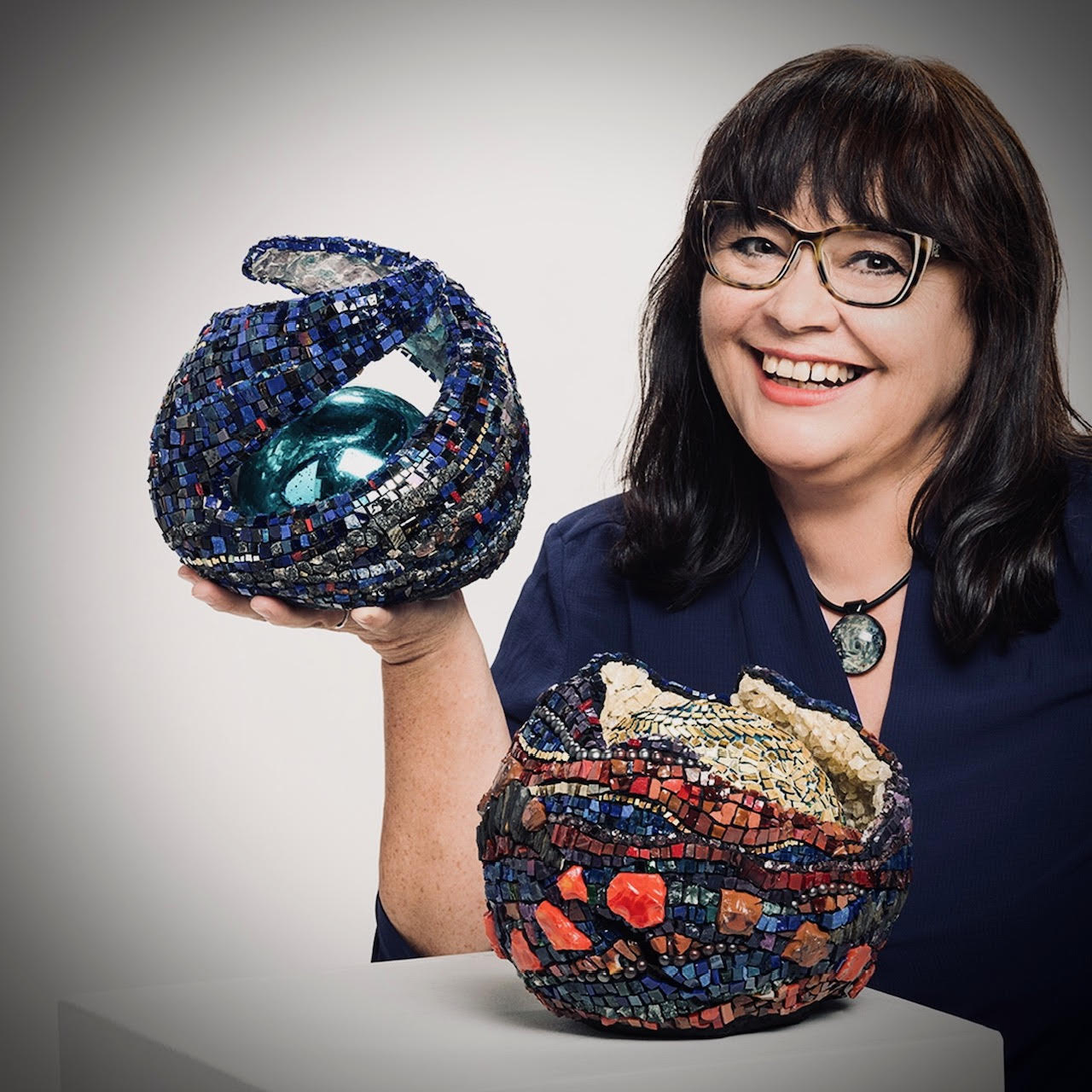 Mosaic Marathon Lead Artist: Dianne Sonnenberg
Dianne Sonnenberg is an internationally-recognized mosaic artist based in Austin, TX and Port Carling (Muskoka), Ontario. She has been involved in the global mosaic community for over 13 years and is a member of The Society of American Mosaic Artists and Contemporary Mosaic Art (CMA). Dianne is passionate about mosaic art and has taught hundreds of students the wonderful art of mosaics. Her mosaics and sculptural works have won numerous awards, including Best Architectural Mosaic at the 2010 Mosaic Arts International Exhibit in Chicago, IL. Dianne is a member of the faculty at The Contemporary Austin Art School at Laguna Gloria and teaches mosaic courses across the US and Canada. Diannesonnenberg.com
Special Thanks to our 2023 Mosaic Marathon Sponsors