This has been a very difficult couple of weeks for so many.  SAMA's Board of Trustees and Staff wish all who may have been directly affected by the horrific tragedy in Las Vegas our heartfelt condolences and well wishes. It is in times of tragedy that communities come together, and our SAMA Community is no different.
Our members in Texas, Florida, and Puerto Rico are still dealing with the devastation of the current hurricane season.  Many of our 30 members in Puerto Rico are still without services.  For so many watching these events unfold, it is hard to imagine the challenges faced on the ground and it is so easy to feel helpless.  We know many in our amazing SAMA Member community have worked hard to help those affected in all of these tragedies by donating time, resources, even blood to help ease the suffering of those in need.  We are so inspired and proud of you all!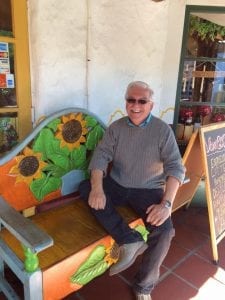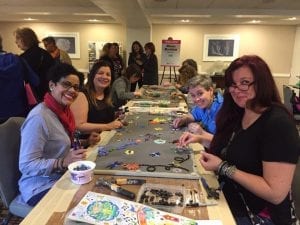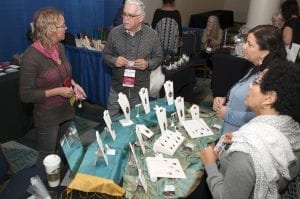 Today, SAMA's Board of Trustees received the following letter from Luis Alberto Rivera, SAMA Advisory Board Member and Founder of Atelier Del Mosaico de Puerto Rico.  We hope his inspiring words are helpful for those having difficulty making sense of these unsettling times.  We trust many of you are taking solace in your studios, creating incredible work that helps you express what needs to be said, but if you haven't stepped into your studio as of yet, let Luis's words show you the way!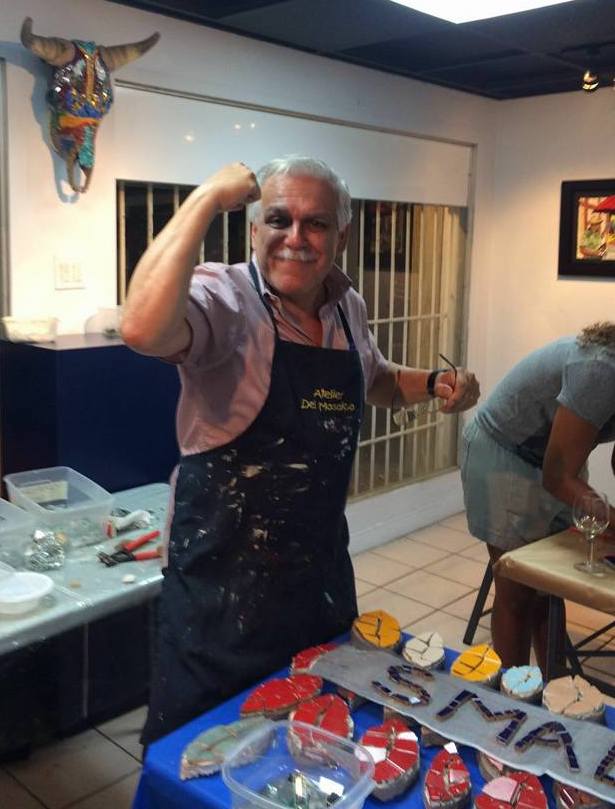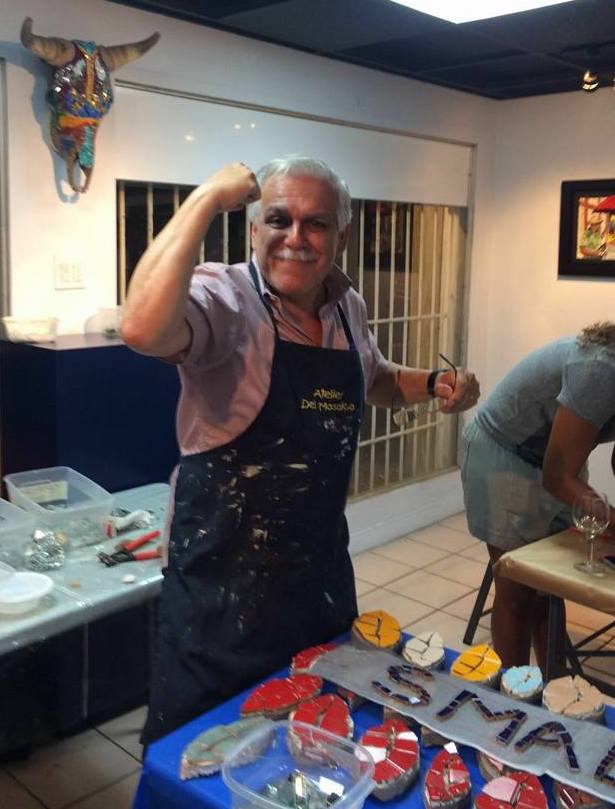 Hello to All:
First of all, thank you for all your prayers for me, my family, the Atelier team and our Puerto Rico Community.  Maria has hit hard and it seems that it is going to take a long time for us to stand high again.  We are a strong people no matter what you hear elsewhere and we will rise stronger.
Communication, power, water, gas, and lines at a very limited supermarket and/or pharmacy are the daily challenges.  Hospitals are working partially and everyone is trying to make ends meet.  Having said that, I always like to look at the bright side.  In long lines, we have met wonderful people we didn't' know, our busy neighbors are outside and talking again, our churches are supporting spiritually and our immediate families, our kids specifically are not connected but in conversation with each other.
When I teach one of our mosaic workshops I focus on "contrasts", to assure all colors, values, textures, and materials are represented properly, thus producing a beautiful art piece.  During the last two weeks, in my mind, the word contrast has been flashing continuously. When I remember the beautiful greenery of our island in contrast with the current brown burnt view, when I enjoyed the silence of the Caribbean evening and now we try to sleep with loud stand-by generators through the night, when morning came and not one bird was around even though they are slowly coming back home, when all our lives were kind of figured out and now we have to think what to do next, do we do water, gas lines, shopping lines or run away?  Yes, it takes tough people to attend to all of these new emotions, but that is who we are, we are tough. I think I shared earlier in another communication that I had a wonderful time in the retreat with all of you but little did I know I was getting fortified for what was to come. So thank you for the strength provided by each one of you.
Respectfully and grateful
Luis Alberto Rivera
Artista/Fundador
Atelier Del Mosaico de PR