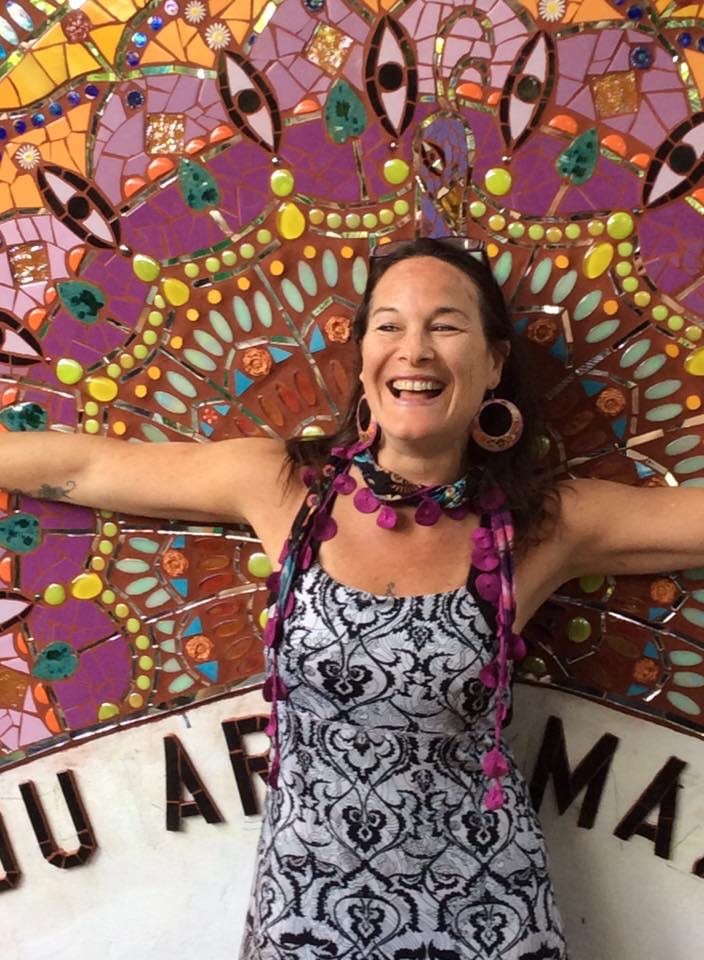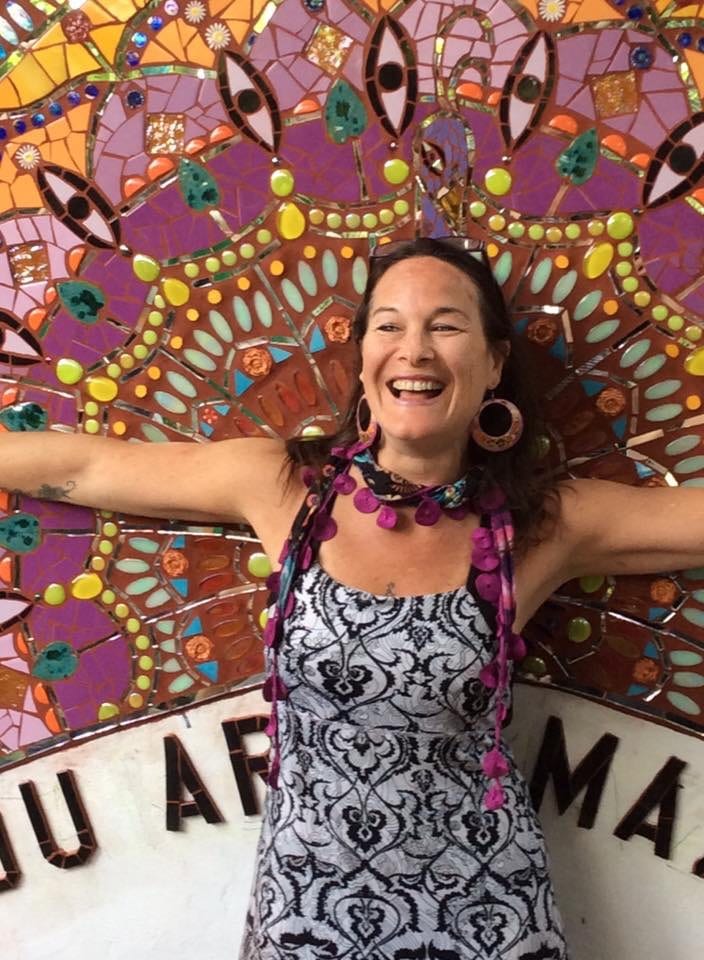 Behind the Mosaic Podcast: Episode 4 – Laurel True
Episode 4 continues our exploration of mosaic as a healing art, with an artist whose passions for color, pattern, and travel have fueled a prolific career of mosaic making, community engagement, and public art.  Today I chat with New Orlean's based Artist, Laurel True.
Laurel True is an artist and educator specializing in creative placemaking. Over the past 25 years, she has designed, created and facilitated hundreds of projects for hospitals, parks, commercial, residential and public spaces in the US, Haiti, Africa, Europe, Turkey and Latin America.
In addition to running a professional production studio, True is the Founding Director of The Global Mosaic Project, which provides art education and entrepreneurial training to underserved communities in urban and developing areas.
True co-founded the Institute of Mosaic Art in Oakland, California, a pioneering mosaic education, and resource center, and continues to foster education in the mosaic arts through teaching and lecturing around the world. 
truemosaics.com
---
References
---
About the Behind the Mosaic Podcast Series
The Society of American Mosaic Artists is a nonprofit that is dedicated to educating, inspiring, and promoting excellence in mosaic arts.  We have produced publications, exhibitions, and conferences which include educational experiences and public service projects for over 17 years.
In that time, we have seen incredible growth in the awareness of mosaic as an art medium and even more so, an evolution of the medium itself in the hands of North American artists. Our newest program offering is a Podcast available to the public to further SAMA's mission through discussion of sustainable mosaic technique, the creative process, and the diverse applications of the medium. A resource intended for artists, mosaicists, collectors, and enthusiasts of all kinds.  Behind the Mosaic is a series of audio studio visits with the most inspirational people in the mosaic art community, hosted by SAMA Executive Director, Dawnmarie Zimmerman.