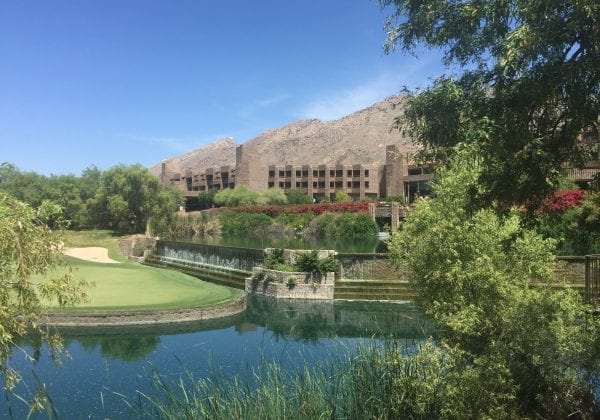 We will be headquartered at the beautiful Loews Ventana Canyon Resort.
7000 N Resort Dr, Tucson, AZ 85750
The Conference has been RESCHEDULED to January 12 – 17, 2021. 
All Sleeping Room Reservations made for the original week of the conference, May 12 – 17, 2020 have been automatically cancelled. 
See our COVID – 19 Page for updates on the Reschedule of Conference. 
New Hotel Rates and Deadline
Our January 2021 discounted rate for January 2021 is $159 Single/Double, $174 Triple and $189 Quad occupancy.
Tuscon Hotel Room tax is 12.05% per night.  Rate Availability Expires December 18, 2020.
All Reservations made with the SAMA Discount for May 2020 have been cancelled with no penalty.  Due to the significant shift in dates from Spring to Winter, we are now scheduled to be in Tucson during their "high season", meaning when their rates are typically the highest due to greater demand.  Despite our best efforts, we were not able to secure the same rates for January 2021 as we did for May 2020, but the group rate we did secure is still a significant savings considering rates are typically well over $250 per night during this time.
TWO IMPORTANT Items regarding Loews Ventana's Reservations system and policies.
SAMA Attendees will have the Resort Fee Waived!  It will appear as a note on your confirmation from the Loews but upon Check-in, you will be waived the daily Resort Fee.
The Loews Ventana Canyon will not guarantee bed-type requests.  WE TRIED to get them to commit but is a policy we could not get them to work with us on, however, they do not anticipate there being an issue with availability for 2-bedded rooms after reviewing their availability and our booking history at previous hotels.  We know this is unnerving and apologize.  We are the only Group at the resort during this period and the only guests anticipated to request two-bedded rooms upon check-in.
These items are usually charged at an additional $29 per day per room but we have negotiated for you to benefit from these COMPLIMENTARY!
The Resort Fee includes*
Guestroom Premium High-Speed Internet
24-hour Shoe Shine
Daily Transportation to Sabino Canyon
Daily Guided Hike (Weather Permitting)
Complimentary Bottled Water at the Front Desk
Stargazing with UofA Sky School (On Select Nights)
Daily Lakeside Spa/Fitness Access (Dry Sauna, Steam Room)
Unlimited Local and Long Distance Calls
Lakeside Spa Yoga and Aerobics Classes
Daily Tennis Court Access (Based on Availability)
*Hotel Fee inclusions Subject to Change