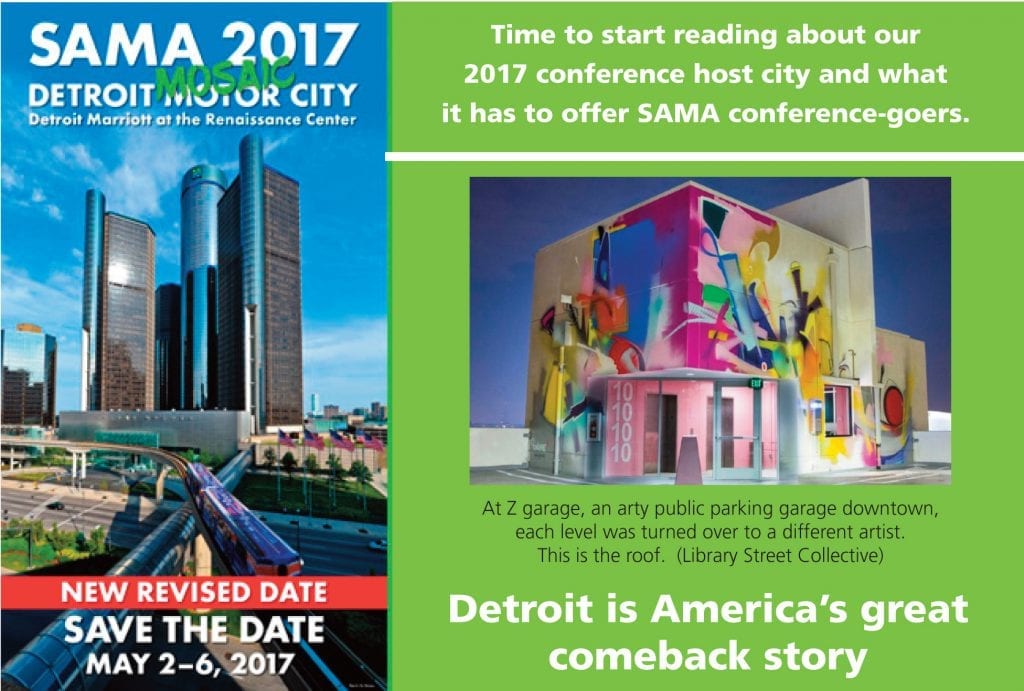 Vendor & Sponsor Program OPEN!
American Mosaic Summit Accommodations 
Program & Pricing Available: January 4, 2017
Registration Opens: January 14, 2017 12noon EST!
Note: all dates above are our targets for these key events.   Bookmark this page on the SAMA Website to monitor updates or changes for any of the key dates listed.  
Do you want to help the 2017 Conference Team make this year a great success?  
We need energetic and positive team players for our Sponsorship and Public Relations committees!  Contact Donna Post, Volunteer Coordinator, now for more info!  Learn more about the opportunity to reimburse your conference registration fees with a volunteer commitment!