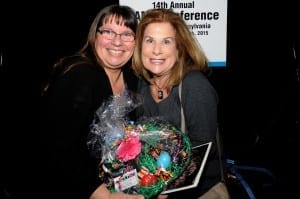 As a donor to the Annual Raffle, you can participate in one of the most exciting and well-­attended events of the conference. Enthusiastic raffle attendees, upon hearing your company name and the description of your donation, will have their eyes glued to their tickets, hoping to hear that they have the winning number. Donating to the raffle is a convenient way to boost recognition of your company's products or services and get your merchandise into an artist's hands. Most conference-goers purchase multiple tickets to increase their chances of winning one of the many fantastic prizes, such as gift certificates, mosaic materials, tools, books, mosaic classes, and original artworks. Funds raised from raffle ticket sales help to cover conference expenses.
It's easy to be a raffle donor! Just complete the online form below.
The Raffle Coordinator will contact you to facilitate your donation. Raffle donors who commit by January 31, 2018, will be recognized in the Conference Materials.
---